STEP 1: Setting up your payment details
To ensure that you get paid on time, we highly recommend that you set up how you would like us to pay you.
We currently have two options for withdrawing your earnings from Involve Asia. We currently offer PayPal and Bank Transfer.
Please follow the steps below to update your payment information
Go to "Account Settings"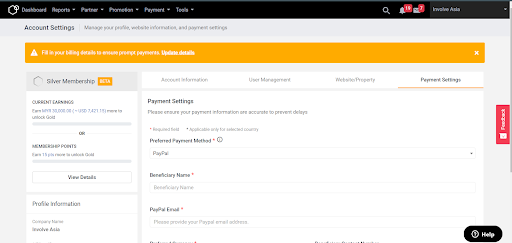 Click on "Payment Settings"

Select your "Preferred Payment Method" either via PayPal or Wire Transfer

If via PayPal, fill in the following information below including your preferred currency

If via Wire Transfer, fill in the following information including your bank details, bank code, and account number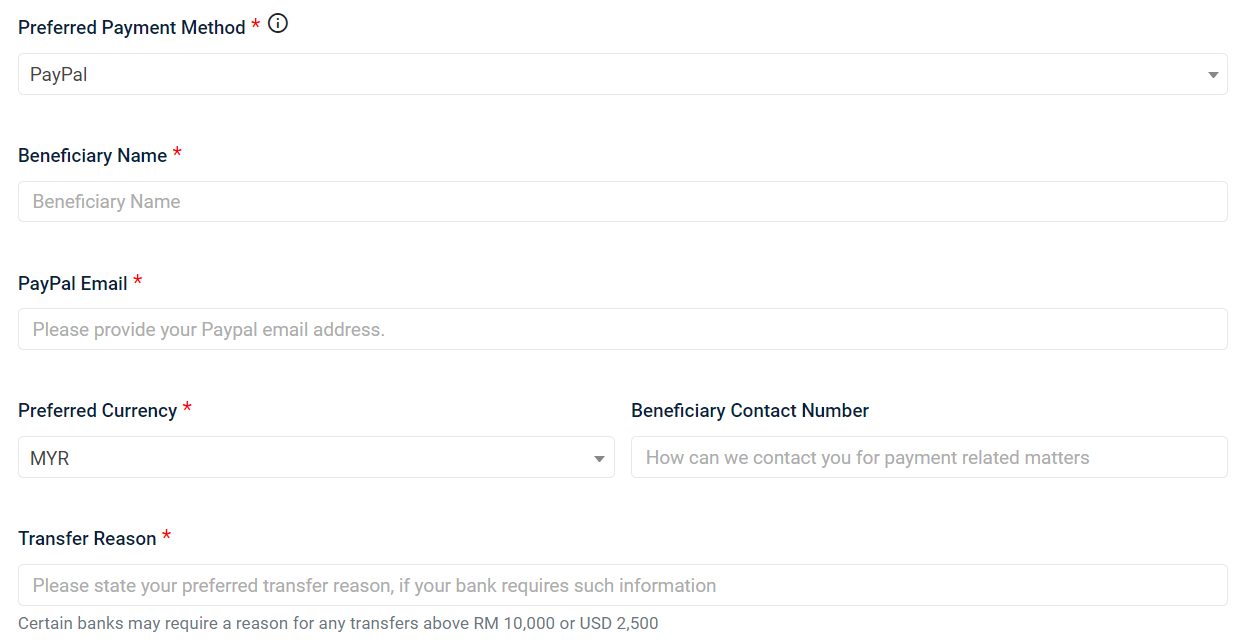 PayPal Information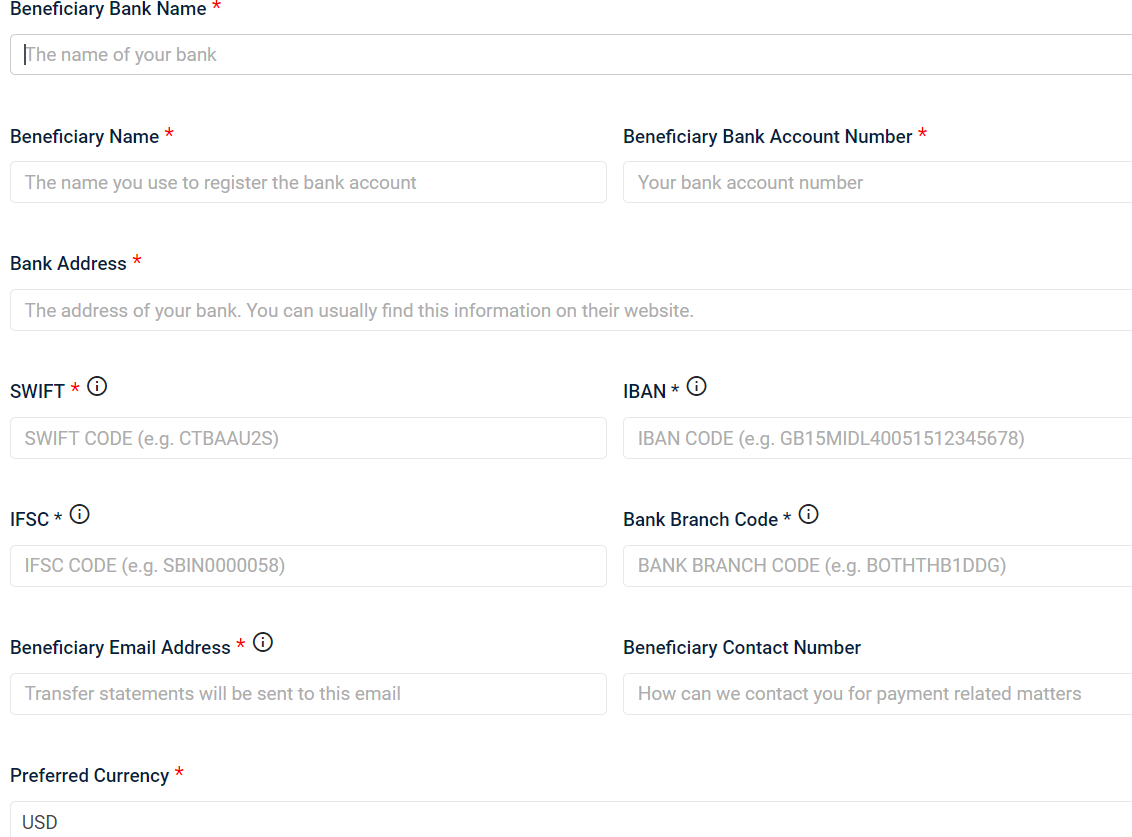 Wire transfer Information
Click "Save"
STEP 2: The difference between Payment Threshold and Offer Payout Threshold
What is the Payment Threshold?
Payment Threshold means minimum commission publishers must earn before Involve Asia could process their payments. It is best to check the advertiser's offer description page before you start promoting the offer, this is because there are certain offers which have an Offer Payout Threshold.
Is Payment Threshold and Offer Payout Threshold different?
Yes, Both the thresholds are different.
Offer Payout Threshold?
Offer Payout Threshold varies according to the advertisers which can be from the range of USD 30 - USD 100. The commission will be visible for drawdown once the advertiser has paid Involve Asia. At times you may see that certain offers' conversions may take some time to be validated, this is because of the payout threshold which has been set by the advertiser for the offer.
Example Screenshot: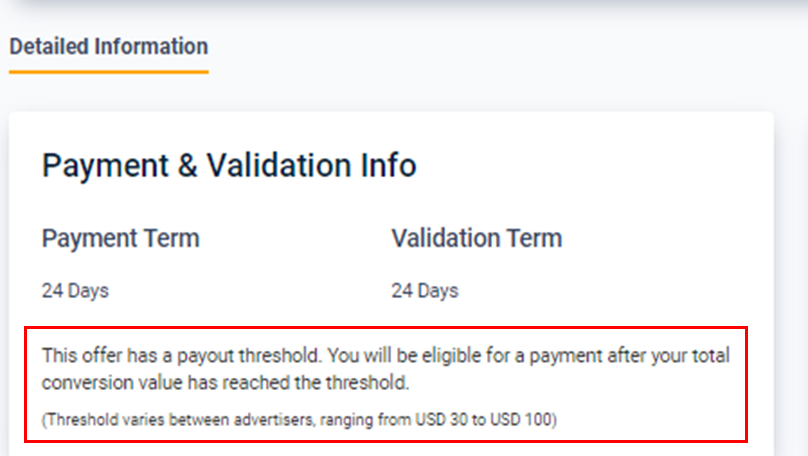 Image above is just for illustration purpose only