You will be able to see multiple reports in your dashboard. Under the Reports tab, you will see Performance Report, which showcases your estimated earnings overview. The earnings you see, however, is not final - merchants have to validate the sales you referred.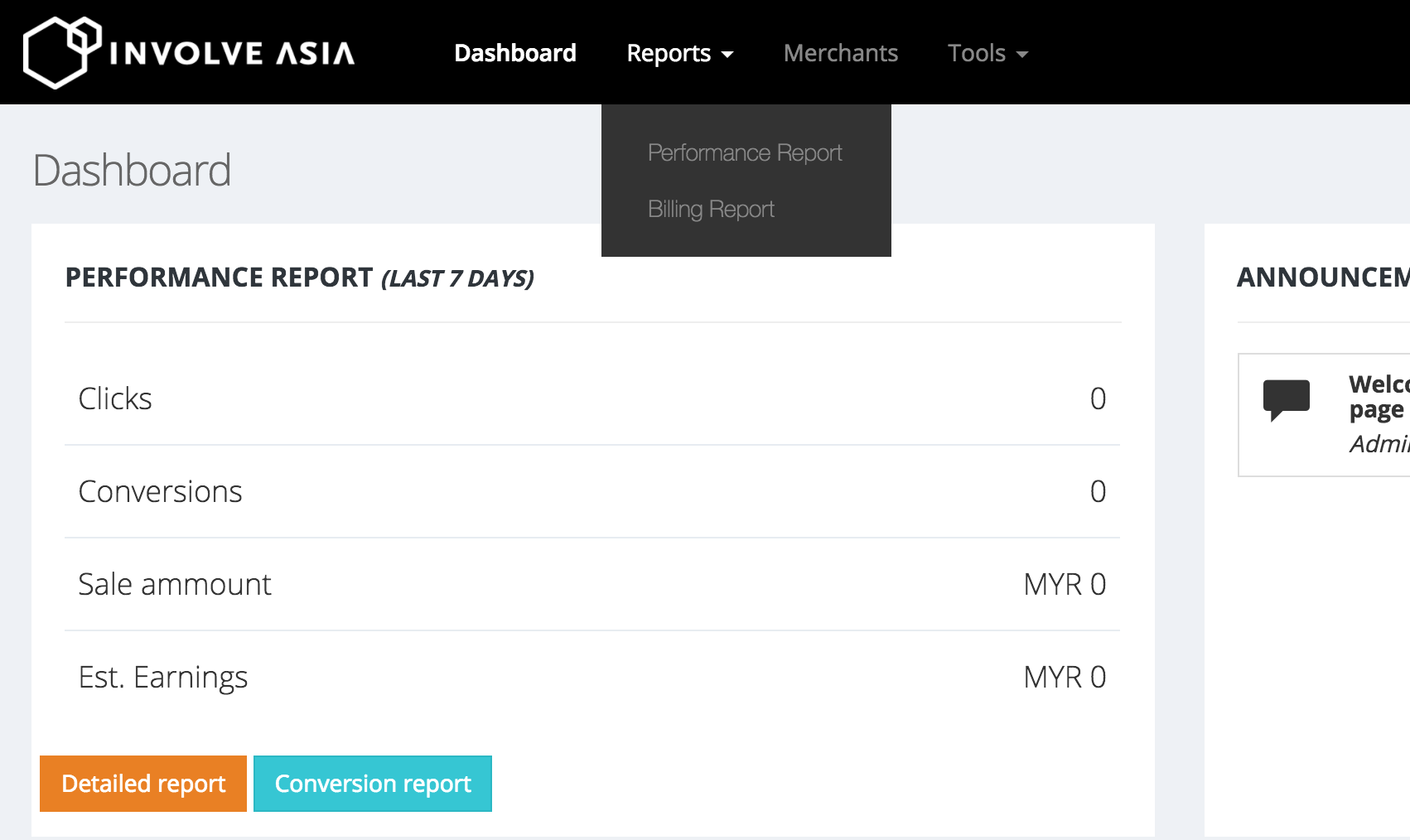 The next reports you will see are Billing Report and Payment History, available under your user profile.
Billing Report will show you the validated sales along with the commission for the sale. The data shown in here is pending the advertiser's payment. Once the advertiser has paid us, we will proceed to make payment into your account.

When payment is made, it will be moved into payment history.