InvolveAsia's Validation system is built to validate conversions directly on your advertiser dashboard. Here are the steps  on how to use our validation system:
1. You will be able to access to your new validation system on the navigation bar located just beside "Reports"

2. Once you're in the validation panel, you may choose a specific offer to validate should you have more than 1 offer. You may also choose to download these conversions if you would like to validate via excel format and then upload it back into your dashboard.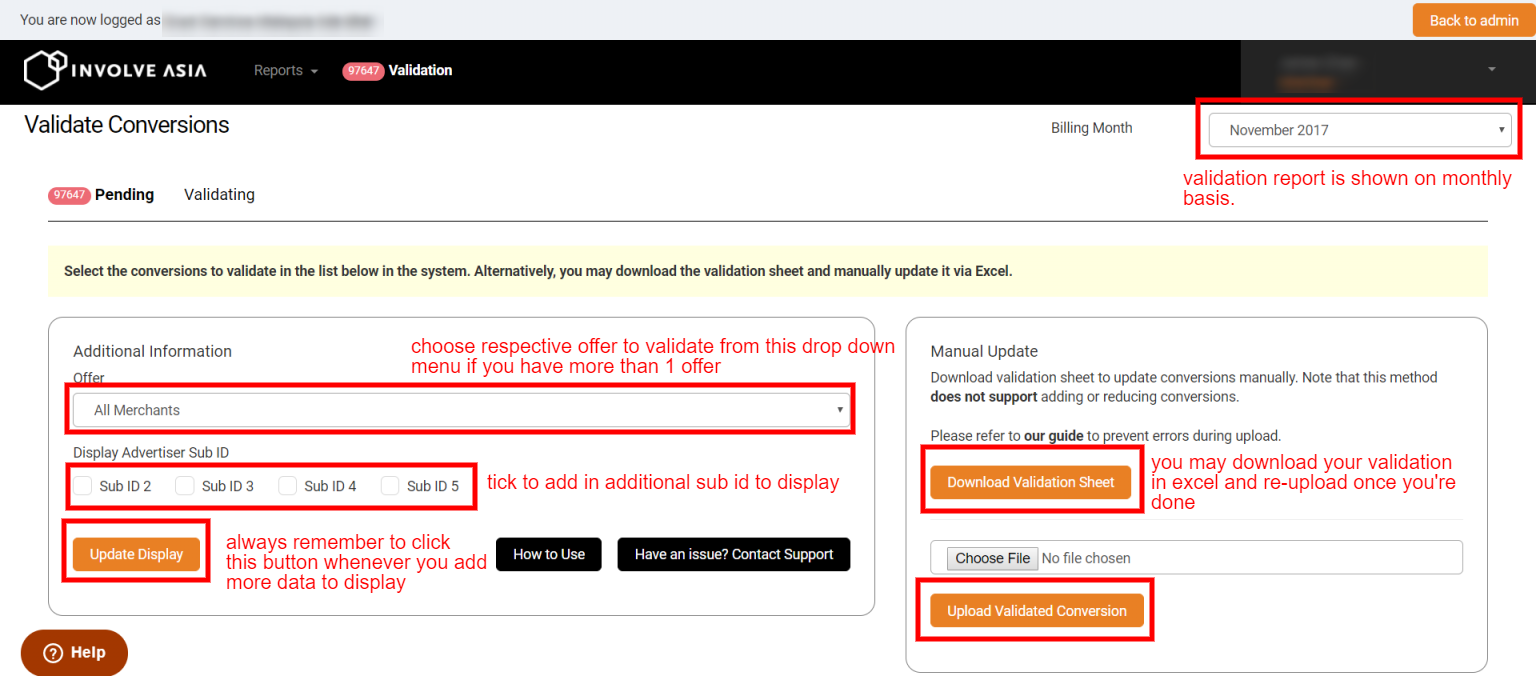 Also, you may choose to:
display an additional sub id
get a summary of total pending, approved, rejected & yet to consume conversion
list of all your conversions to validate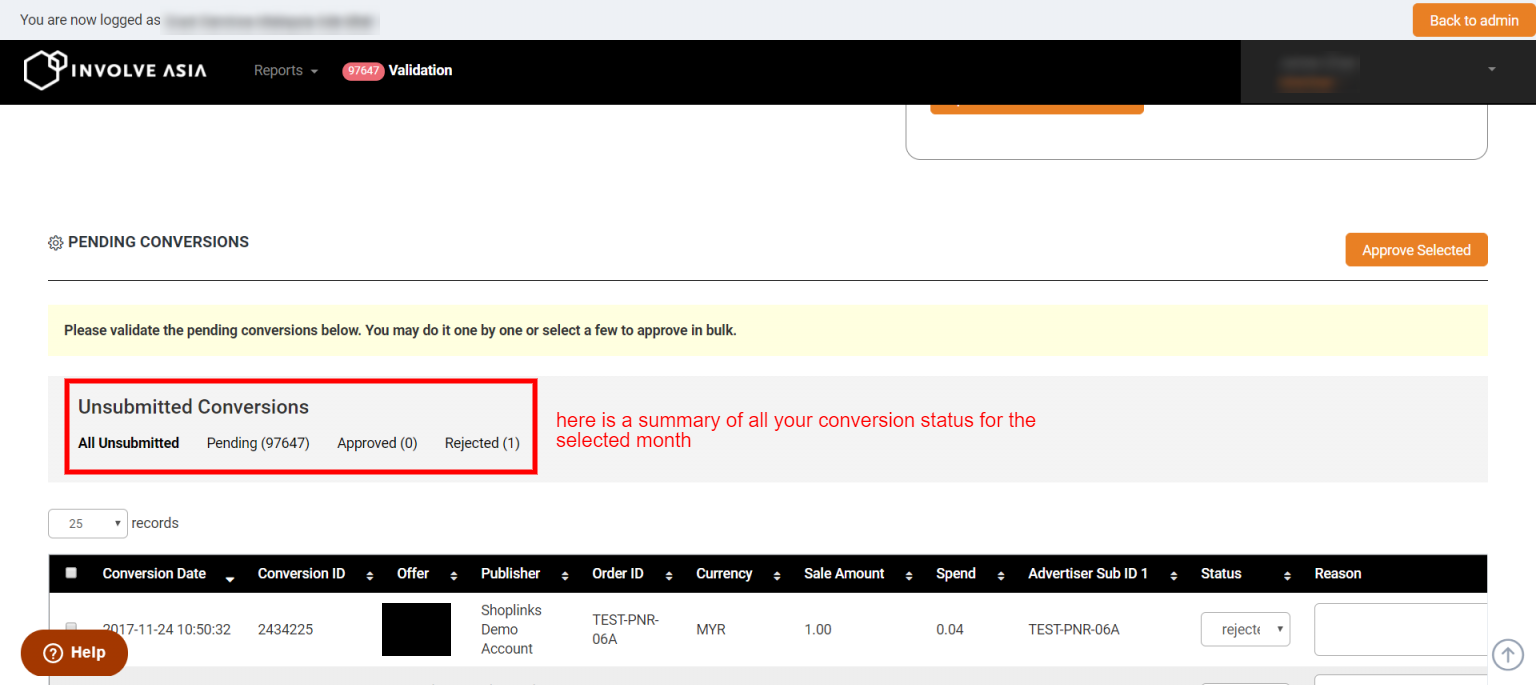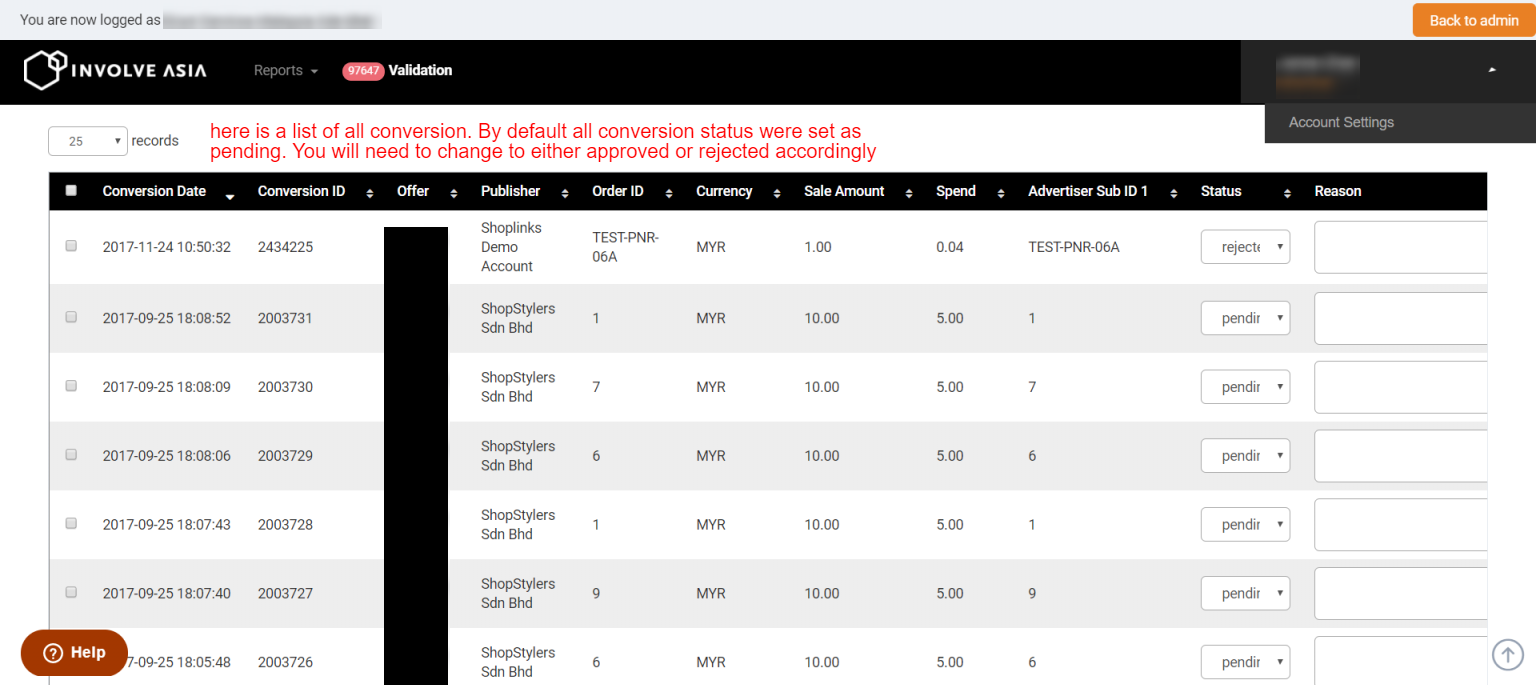 3. When validating your conversions, you are required to provide the reason when rejecting a conversion. These reasons will reflect on your affiliate report as well and we suggest you provide clear and easy to understand reasons to avoid further dispute. Should any of your transaction were marked as "yet to consume", we recommend you to provide similar reason manners, such as checkout date or return date. Approved conversions do not require reasons. Hit "Review Changes" button once you've done validating your conversion.

Do not leave the page halfway or else you will need to re-do it again.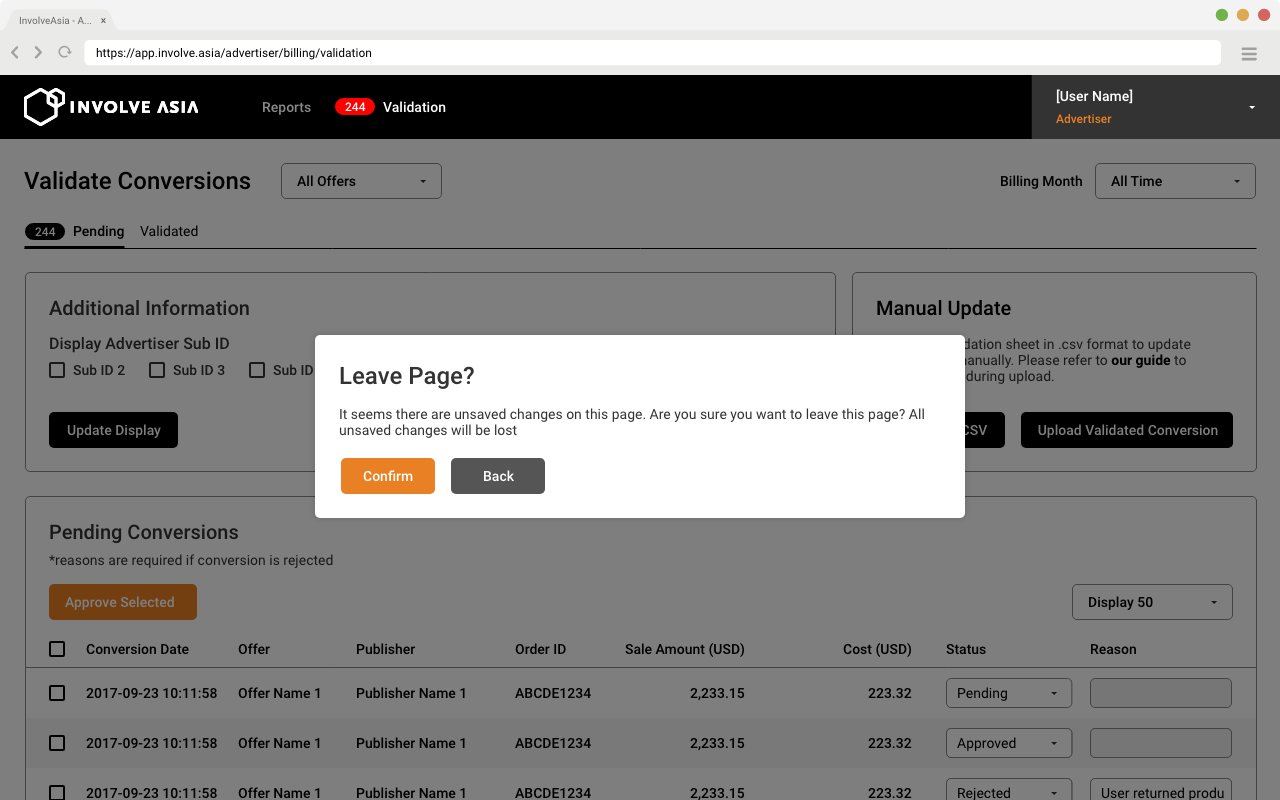 4. Below is an example of how validated conversions will look like, notice it starts with a summary of your action and then follows by the list of your conversion status.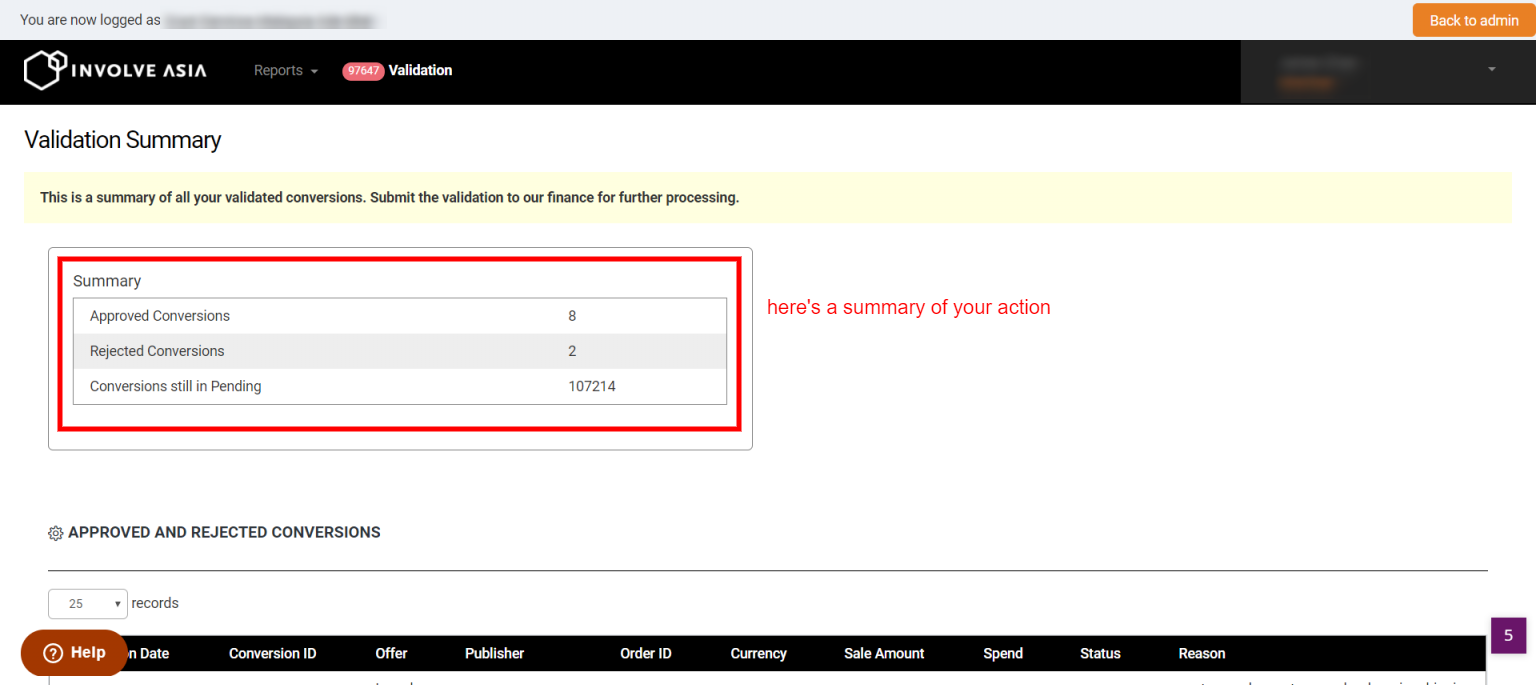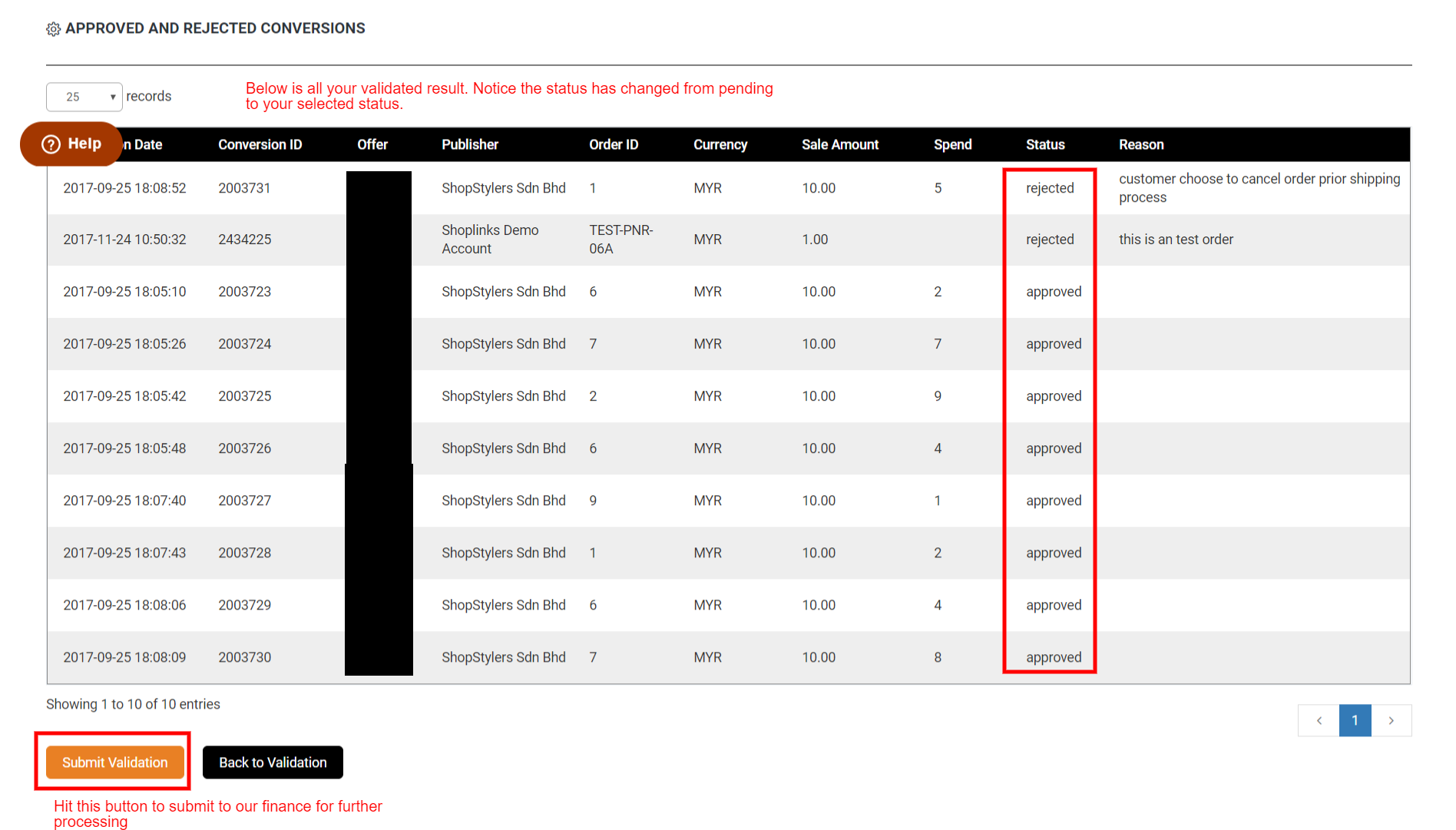 Should there are no changes, hit the "Submit Validation" button. Please be advised once validations have been submitted, it cannot be reversed. Please make sure your selections are correct before submitting.
5. Once you have submitted your validation results, our finance will review your submission and process them accordingly.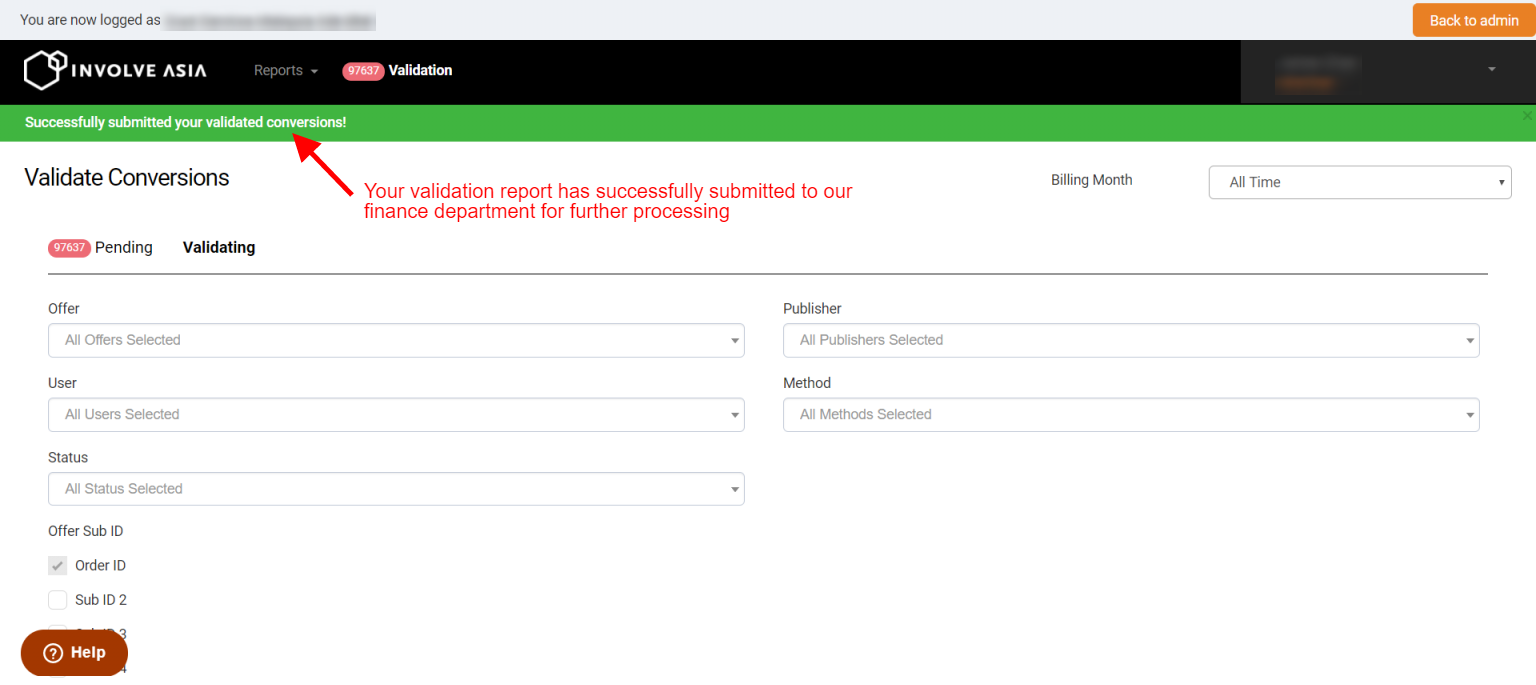 You can still review your submitted action by scrolling downward for more information.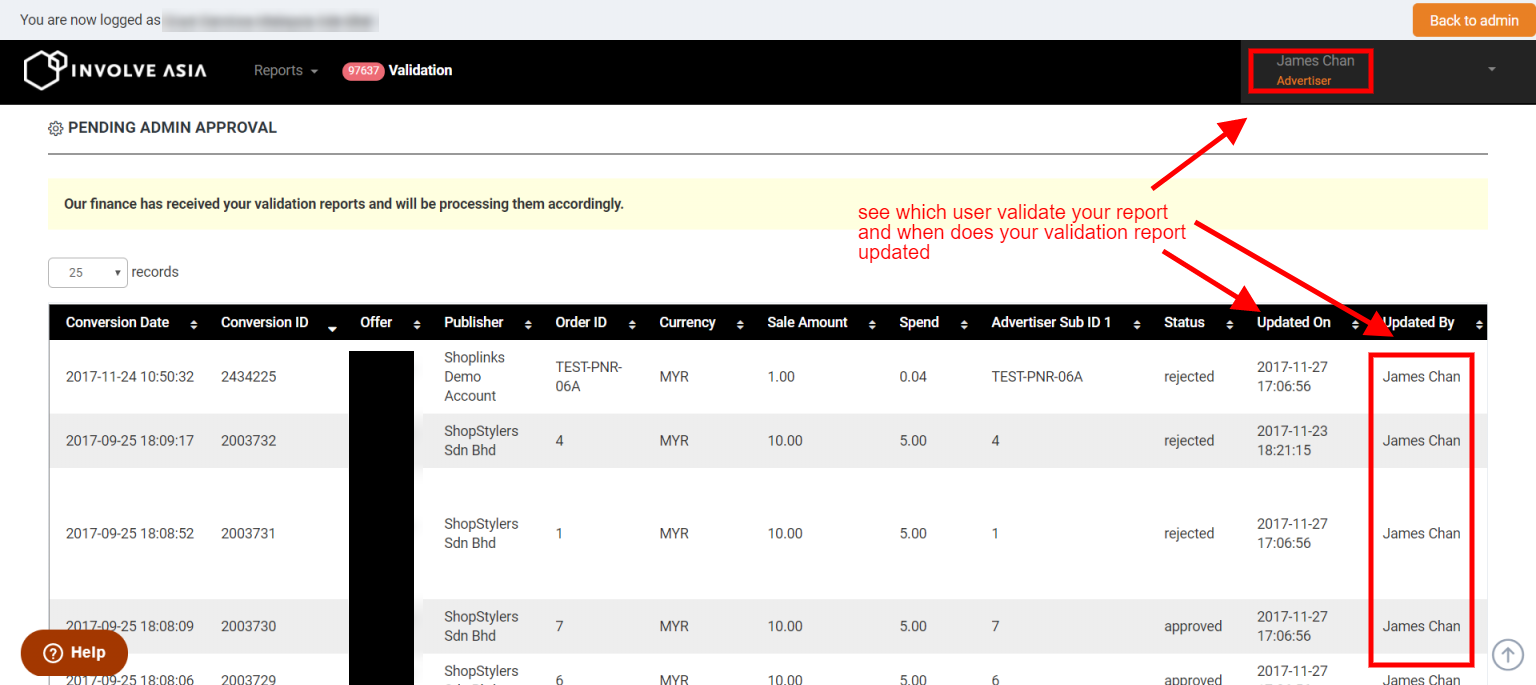 If you need help in validating your report, feel free to contact with validation@involve.asia