Deeplink is important in affiliate marketing because each link generated is unique and tagged to your account and this is how your click and conversions are tracked.
When you start promoting advertisers' products and services, your sales are tracked using this unique link that you generate from your Involve Asia dashboard.
When your visitor clicks on this link, it redirects them to the advertiser's website. The affiliate ID is stored in browser cookies as a unique identifier and once they complete a purchase, the system is able to identify and pass that information back to our system for tracking.
Here are the steps to generate your unique Involve Affiliate link:
Log in to your Dashboard
In the top menu, navigate to Promotion > "Deeplink Generator"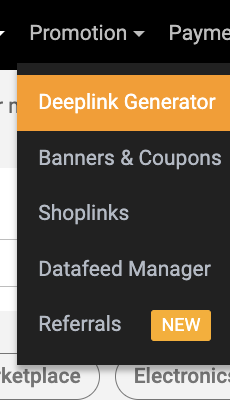 1) Select your Property
2) Copy and paste the product URL you wish to promote
3) Advertiser will be detected based on the URL entered
4) Click Generate Deeplink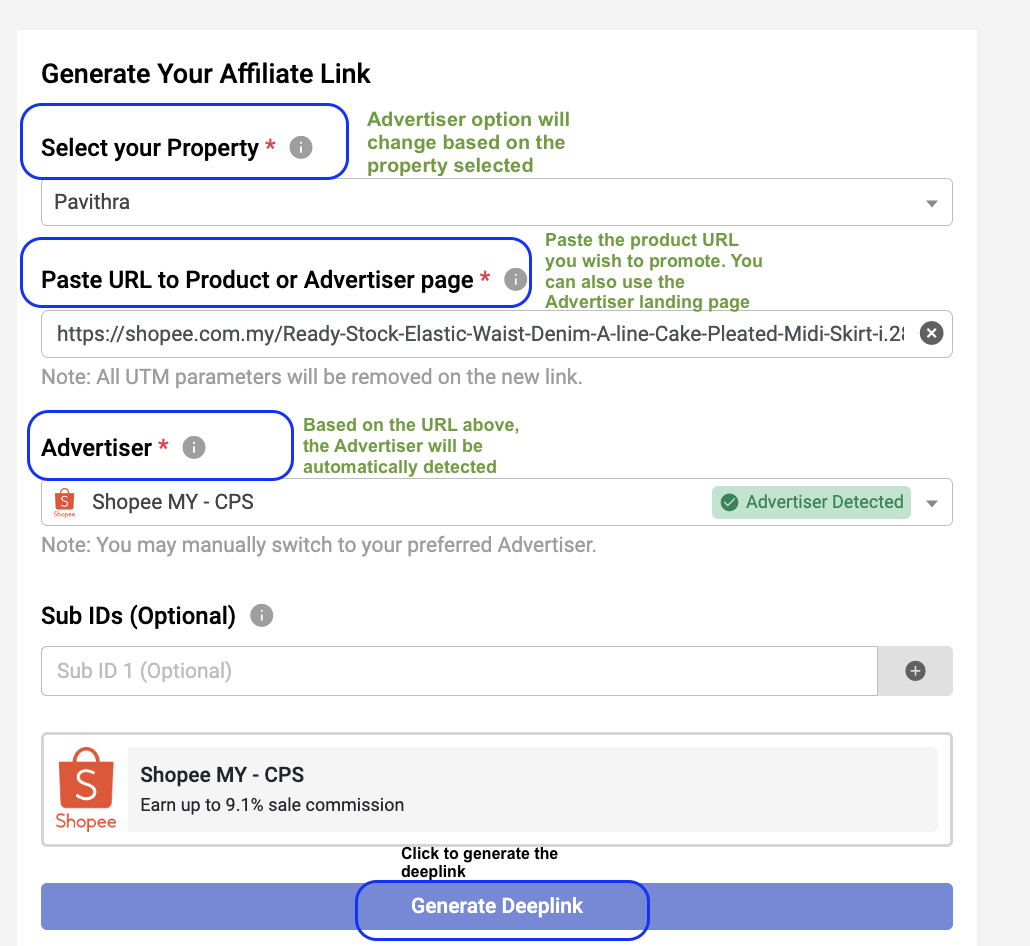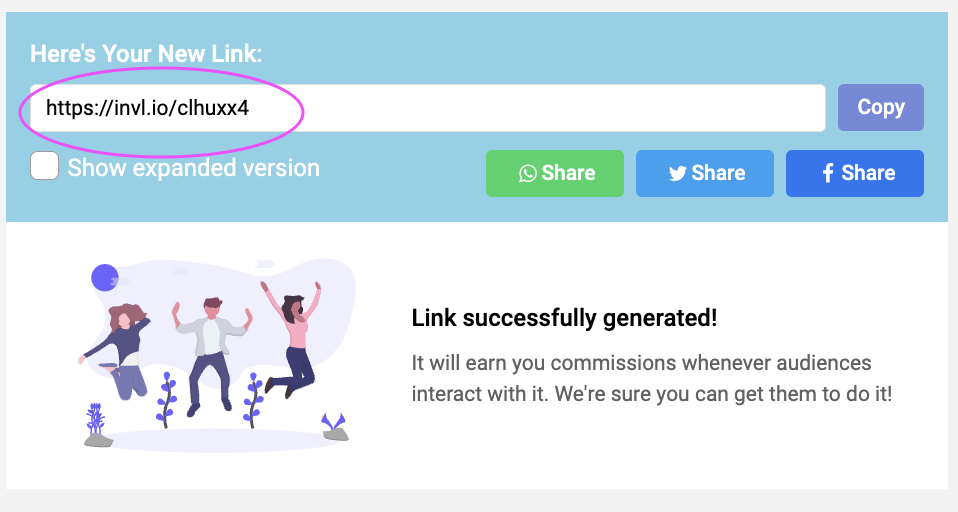 You can use this link to share with your audience and start generating conversions to earn a commission.
You can repeat the steps (replace the product URL) if you wish to promote a different product or Advertiser and a new link will be generated accordingly.
All the best!