You can invite your friends and partners to join Involve Asia and start earning!
Please note that Involve's referral program is currently only available on the Shopstylers dashboard, you can find out more information about Shopstylers here
Getting started with Involve's referral program
1) Go to Reports > Referral report at the side navigation of the dashboard.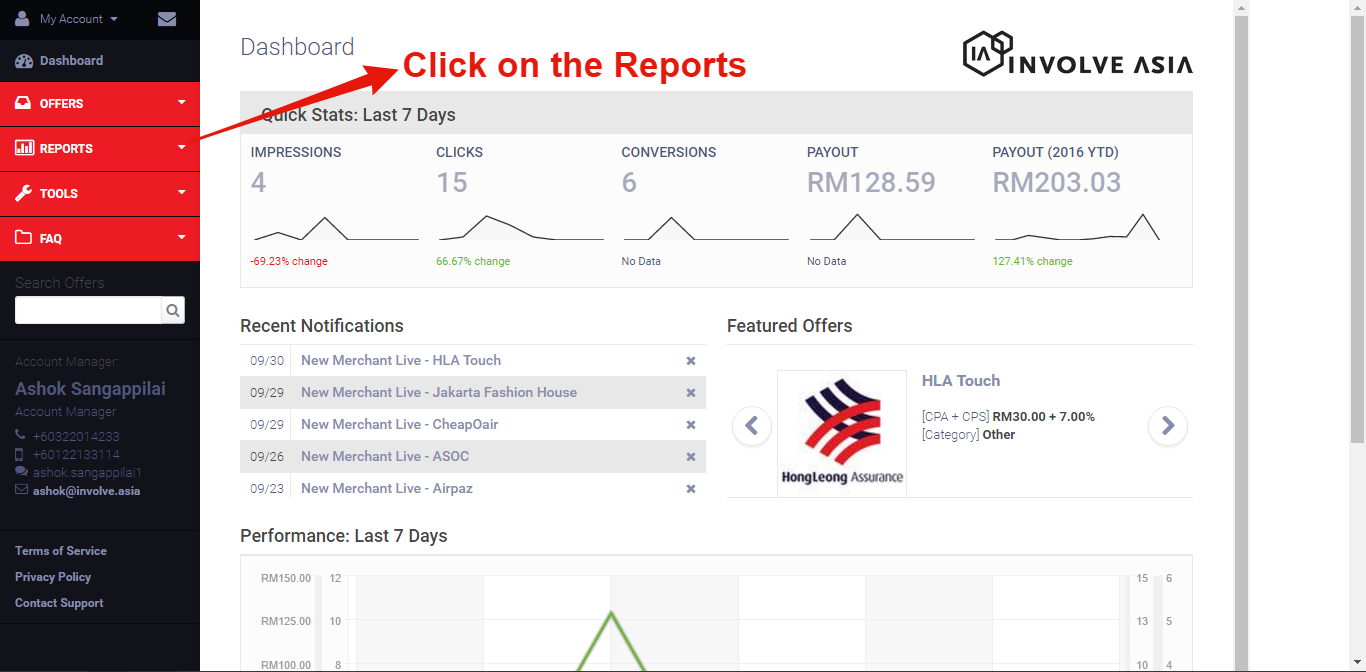 2) Go to Referral report and copy the link (eg.http://dashboard.shopstylers.com/signup/2133).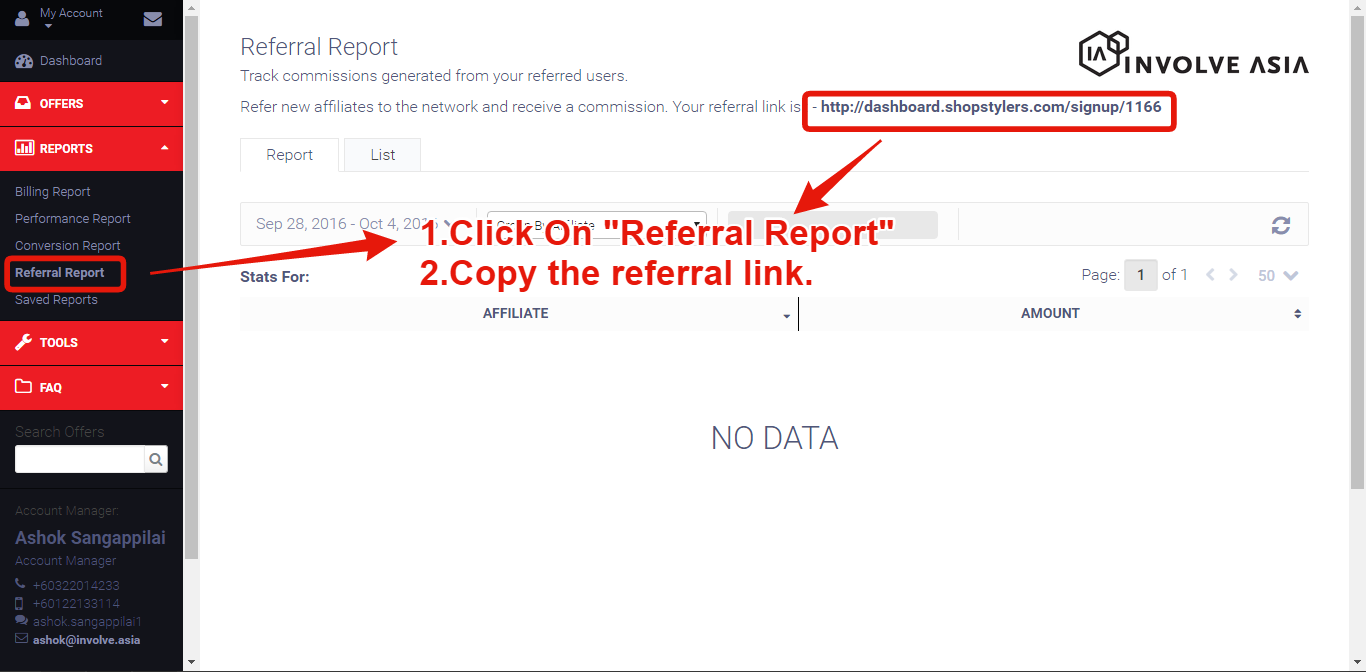 3) Paste the link on your site or anywhere that its best to sign up more referrals.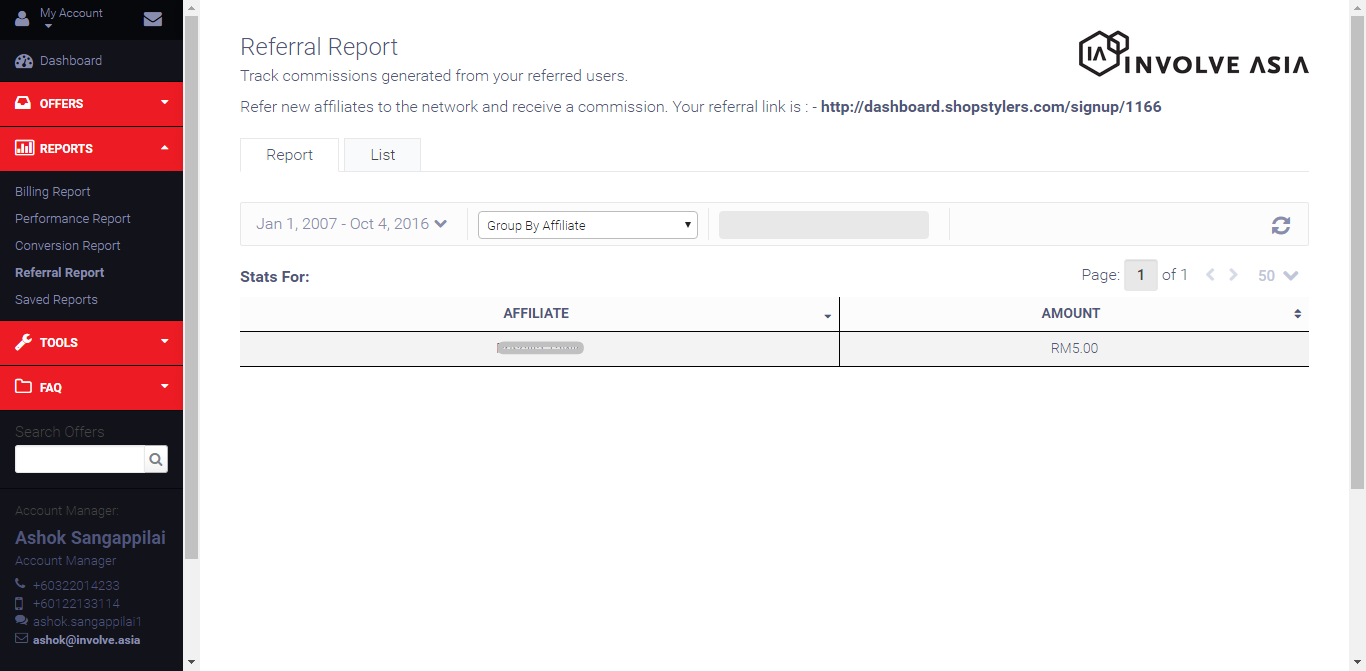 NOTE:
Your referral report updates every 6-hours
Your referral payments will be made together with your earning payouts and will contribute to your payout threshold of $20.00 or RM 80.00