You can invite your friends and partners to join Involve Asia and start earning!
Getting started with Involve's referral program
1) Login in to http://app.involve.asia and then click on "Browse Merchants"  
2) Search for "Involve Asia Publisher referral program (CPA)"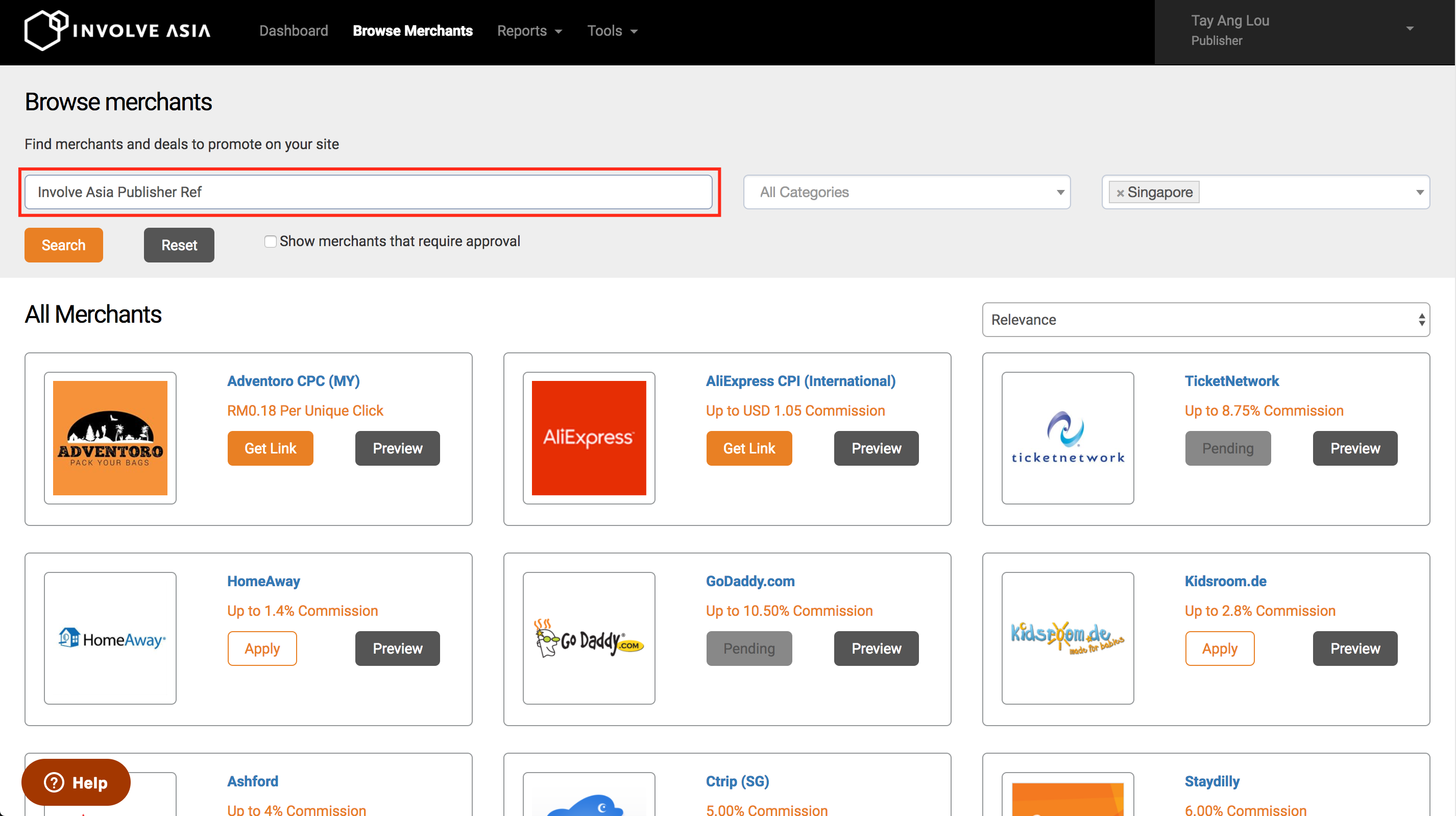 3) Click on "Get Link" and Deeplink Generator interface will pop-up.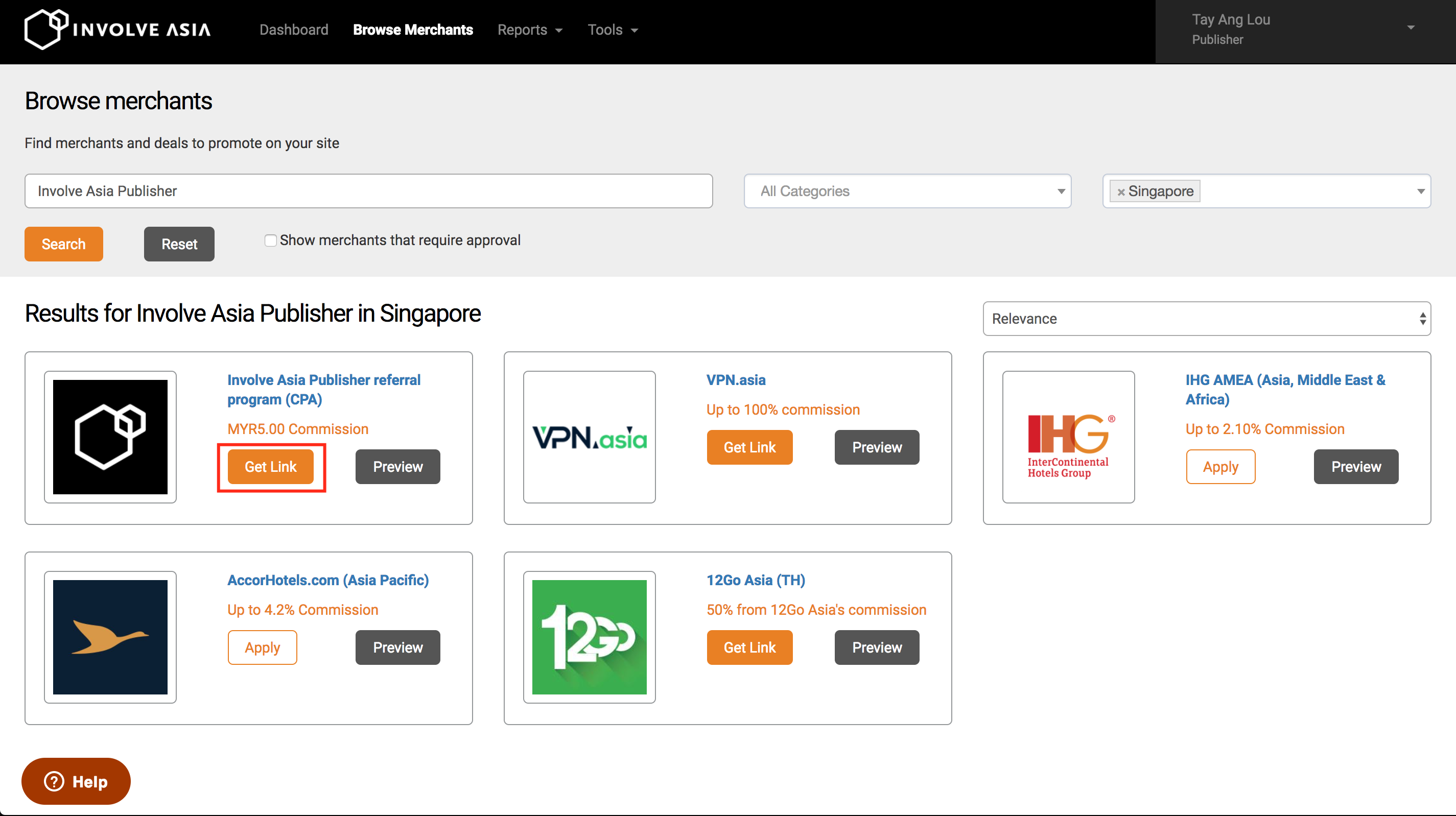 4) Adding Sub ID is optional, Next Click on "Generate"  and Copy the link.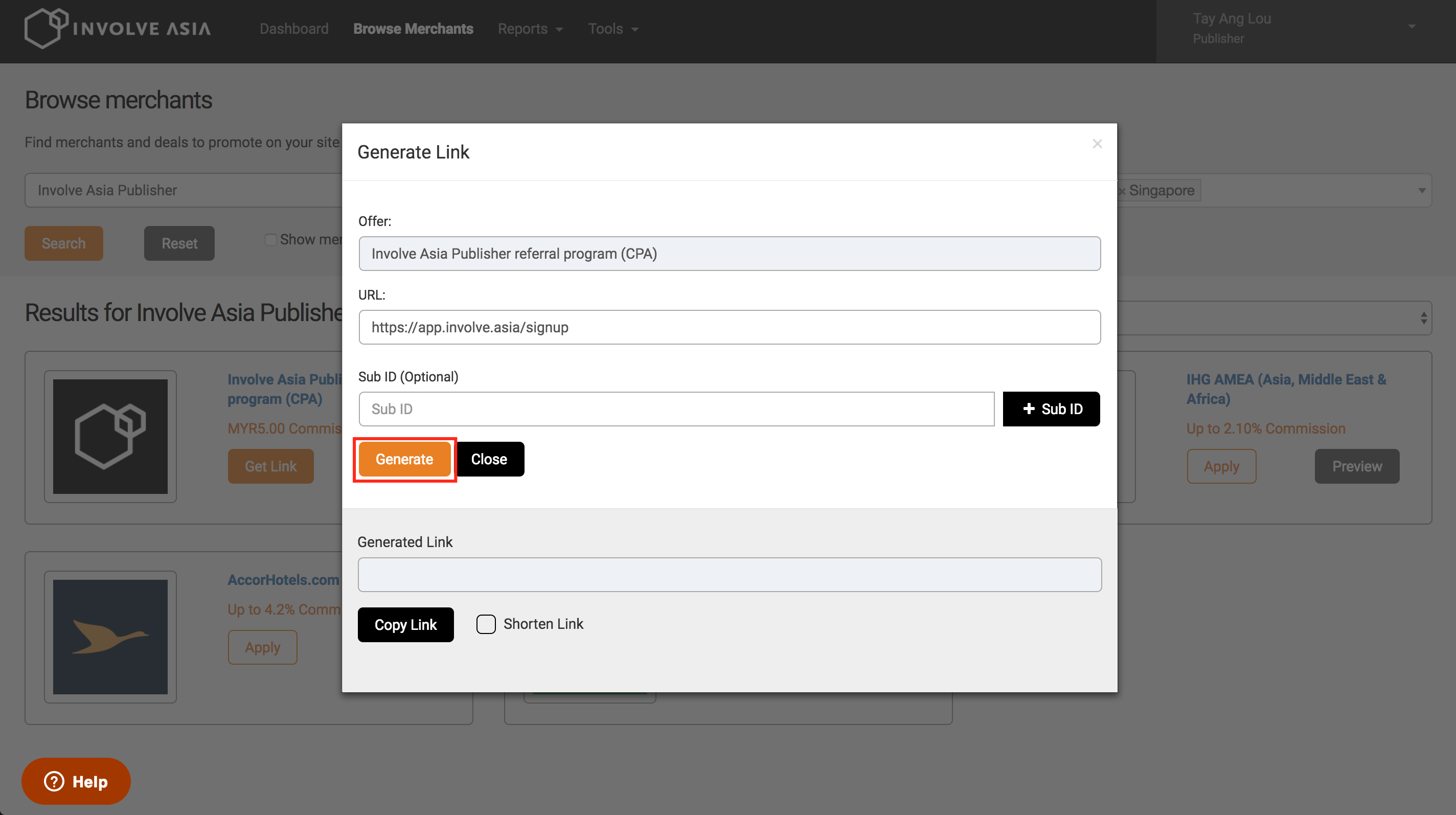 NOTE:
All successful sign up will be available in Conversion Report and we will only paid for approved application. 
Your referral payments will be made together with your earning payouts and will contribute to your payout threshold of $20.00 or RM 80.00