You can create your affiliate link directly from the Involve app as below:
1) To get started, click the round 'Create Link' (+) button from the bottom menu.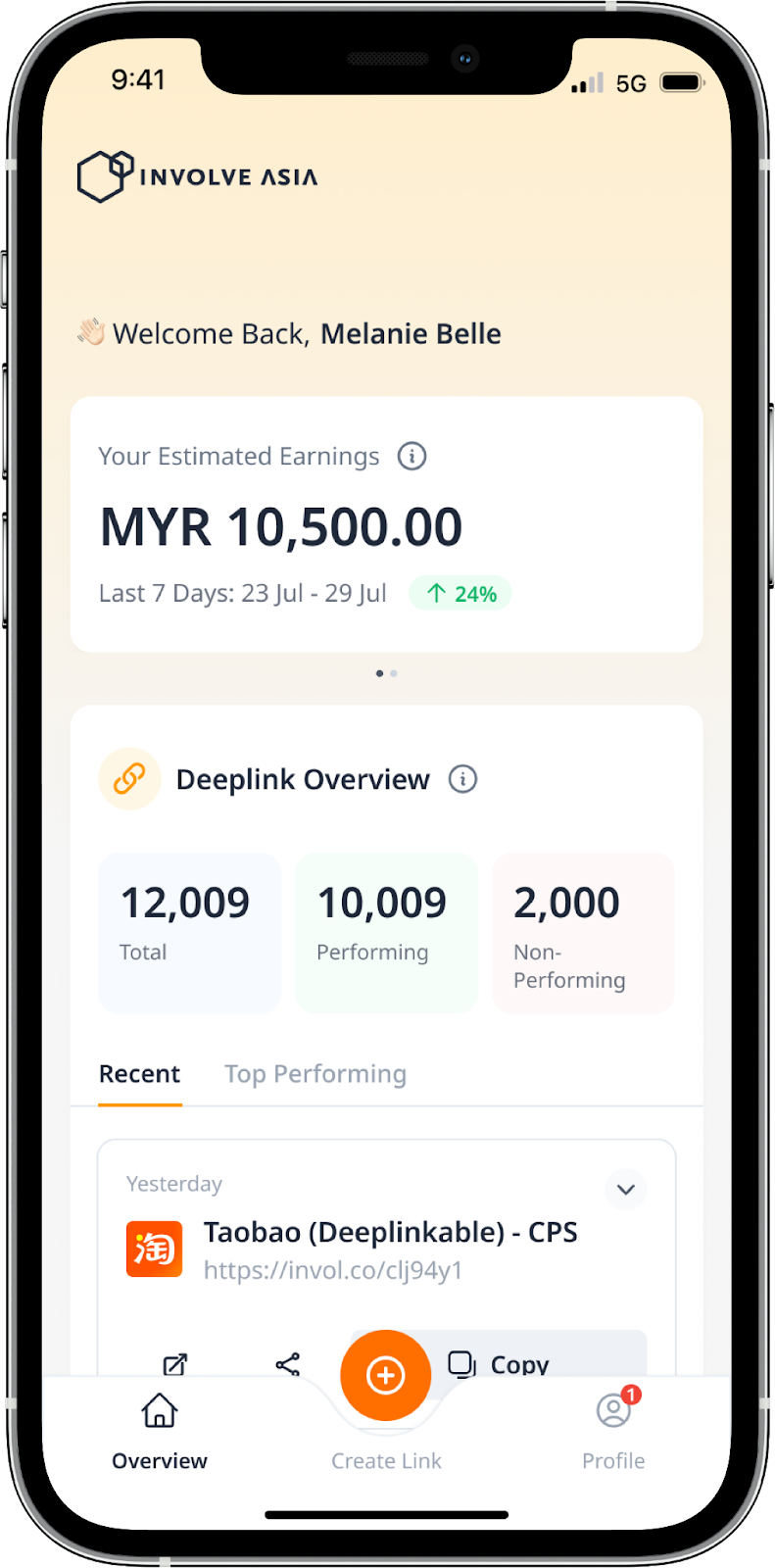 2) Paste a link from Approved Offers on the 'Create Deeplink' page.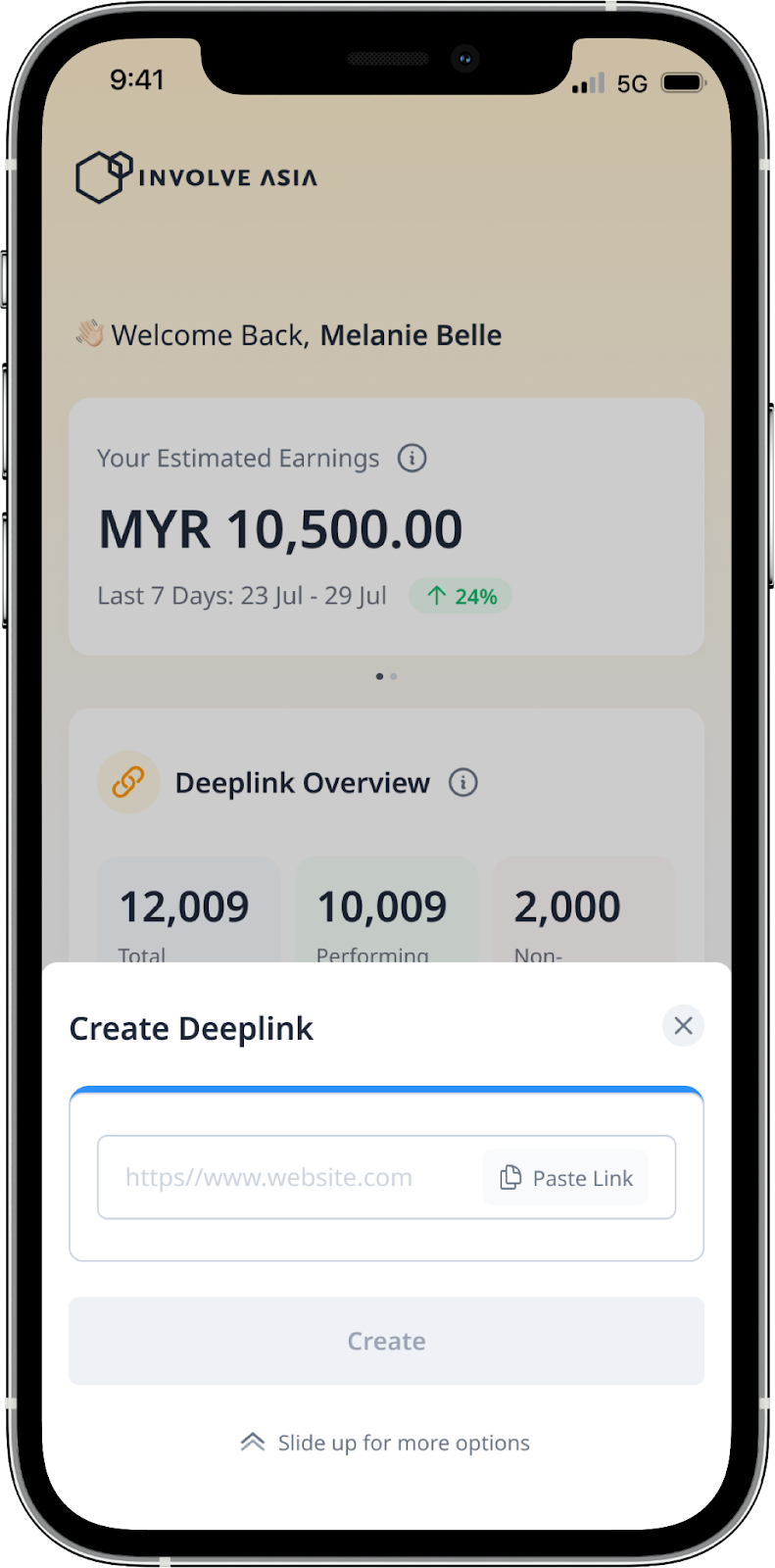 3) You can also enter 'Link Title' to identify the link easily whenever you create it. (I.e: T-shirts, mugs, shoes).
4) Then, when you're ready, click the 'Create' button to start generating your affiliate link.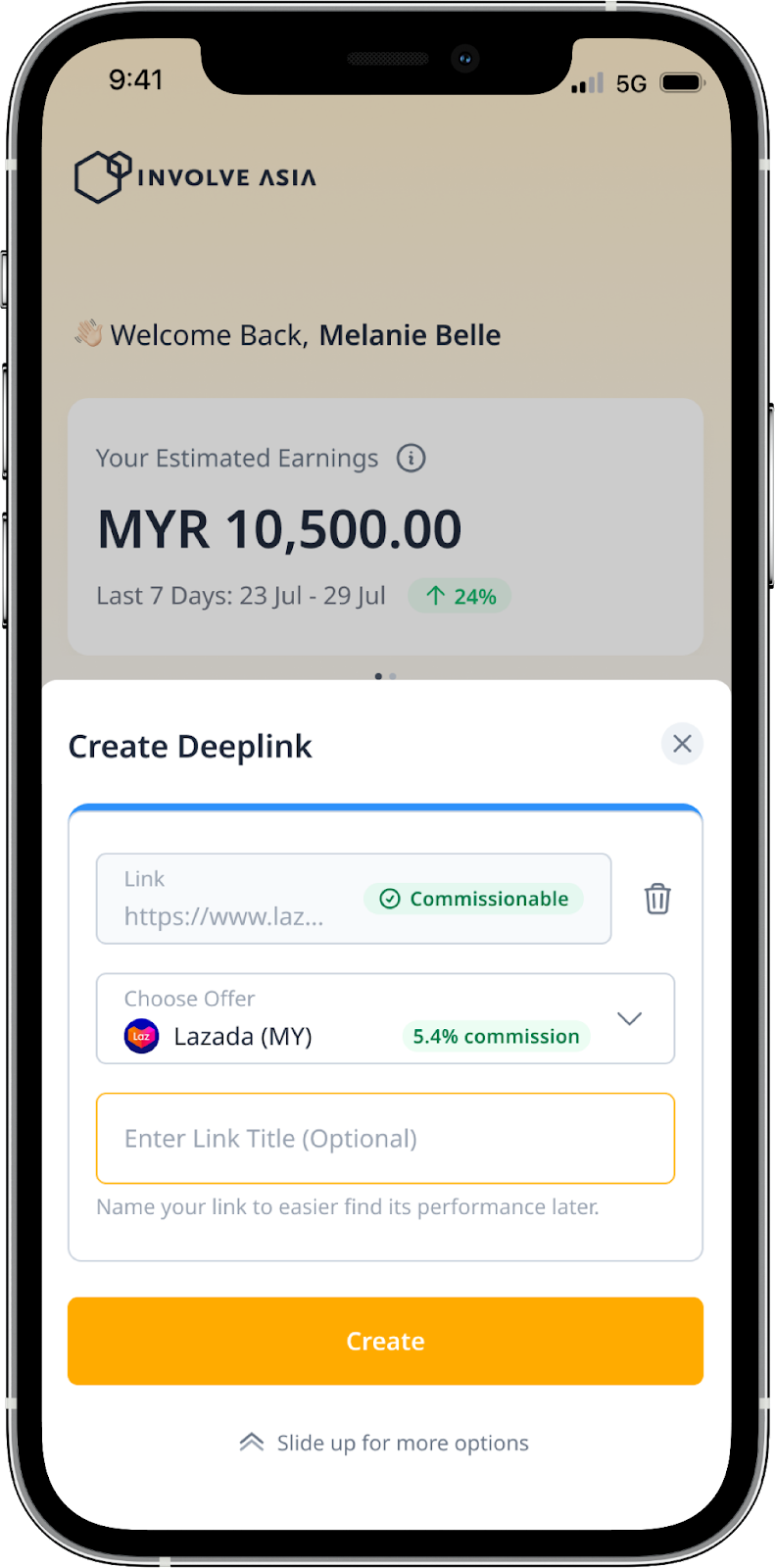 5. With the recently released mobile app, you can save time and create multiple links in one go by clicking the 'Add More Links' button.
6. You can also change or add your Property and Sub ID (if you have multiple properties) by clicking the 'Set Property & Sub ID' as displayed in the app.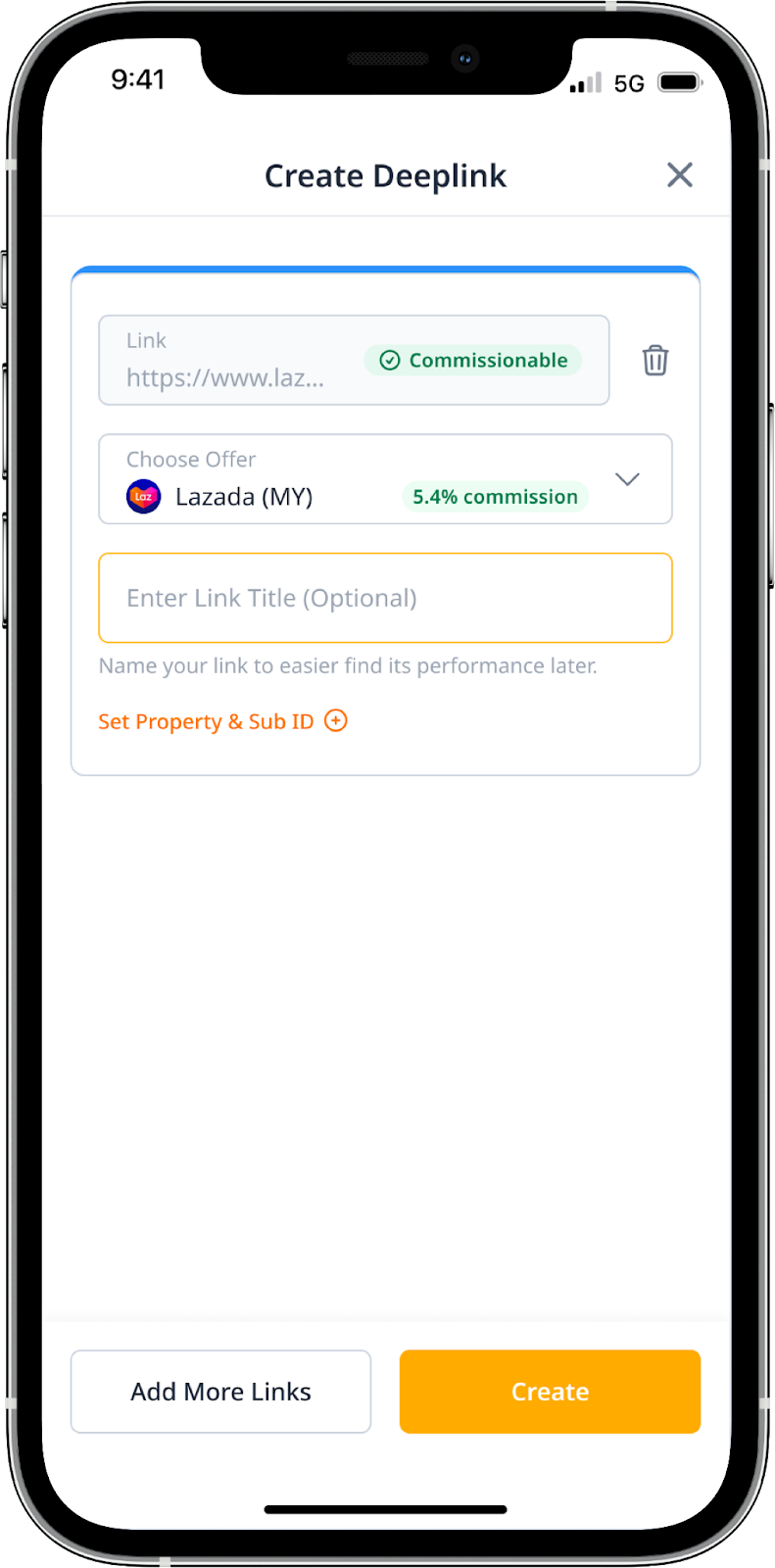 7. Once ready, you can continue generating your link and sharing your affiliate link with your online friends! 🎉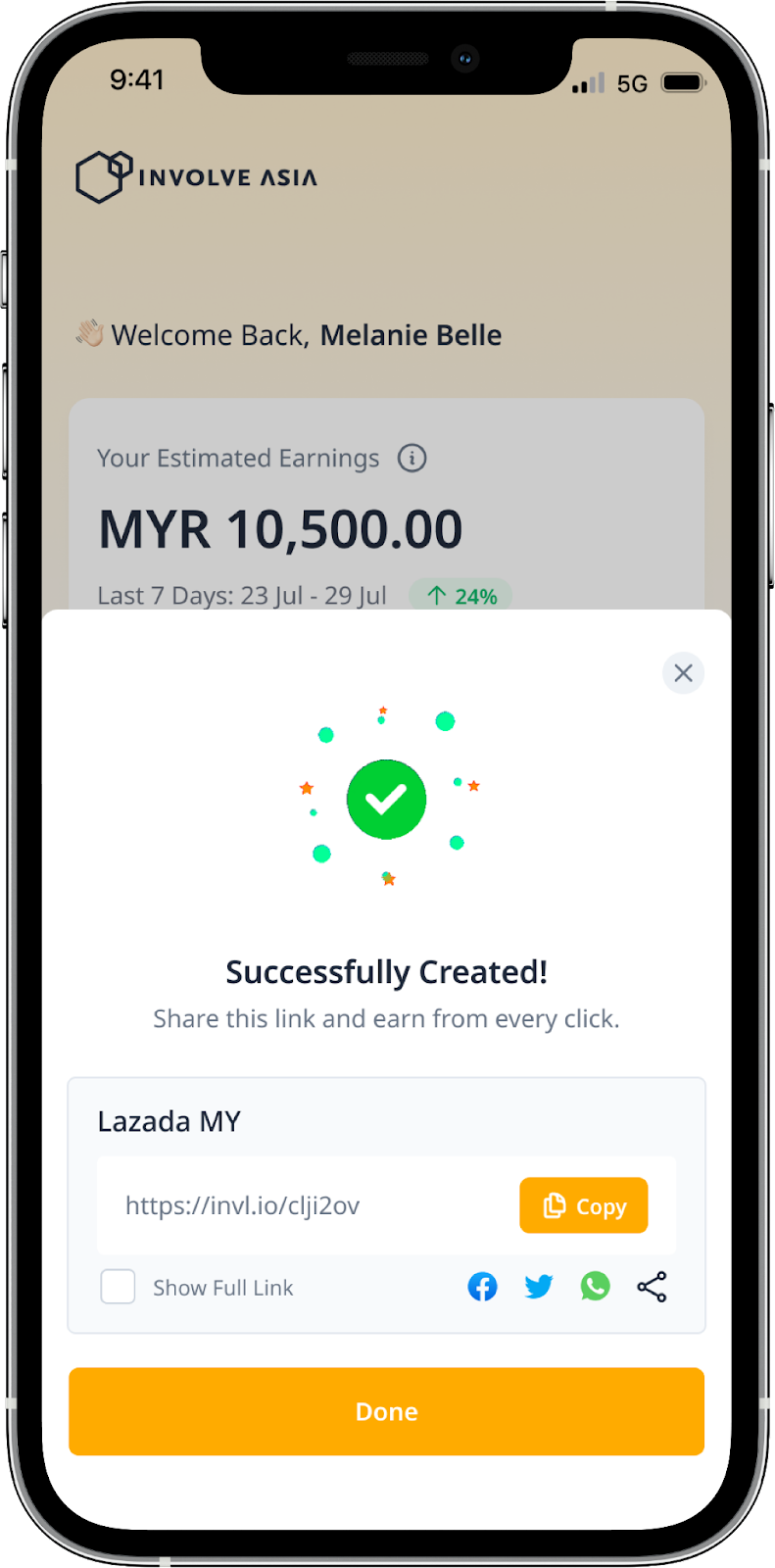 8. Tap on the Share button at the bottom right of your mobile app and choose any available social platforms you have before you begin promoting.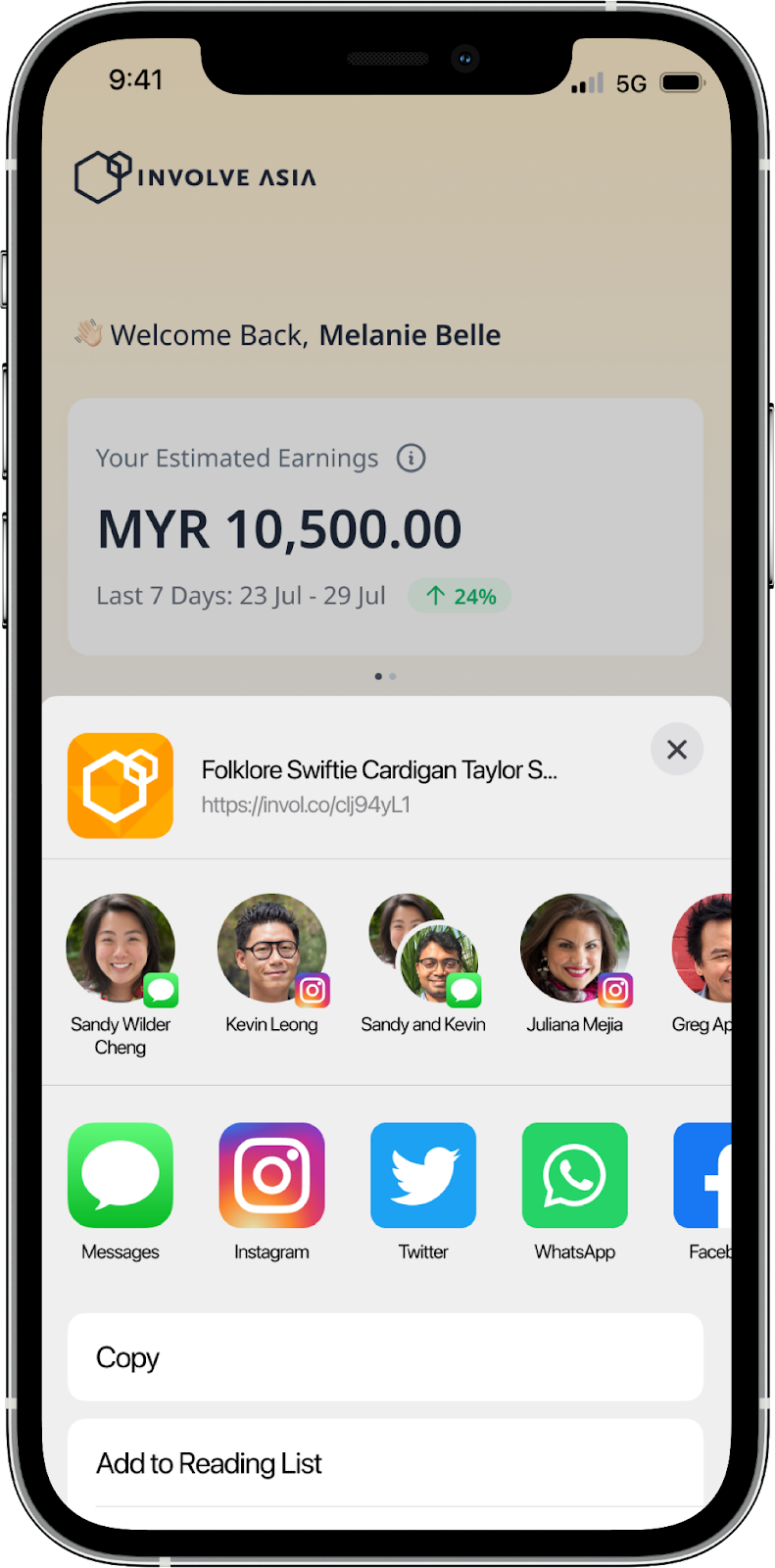 Hope this information helps! To begin, log in to your Involve account via your mobile app.