In this guide, you will be able to learn on how to upload your marketing mechanic and banner so that your affiliate will be able to know and pick up through your affiliate program. To begin with:
Login to your advertiser dashboard and navigate to "Tools" and click on "campaigns"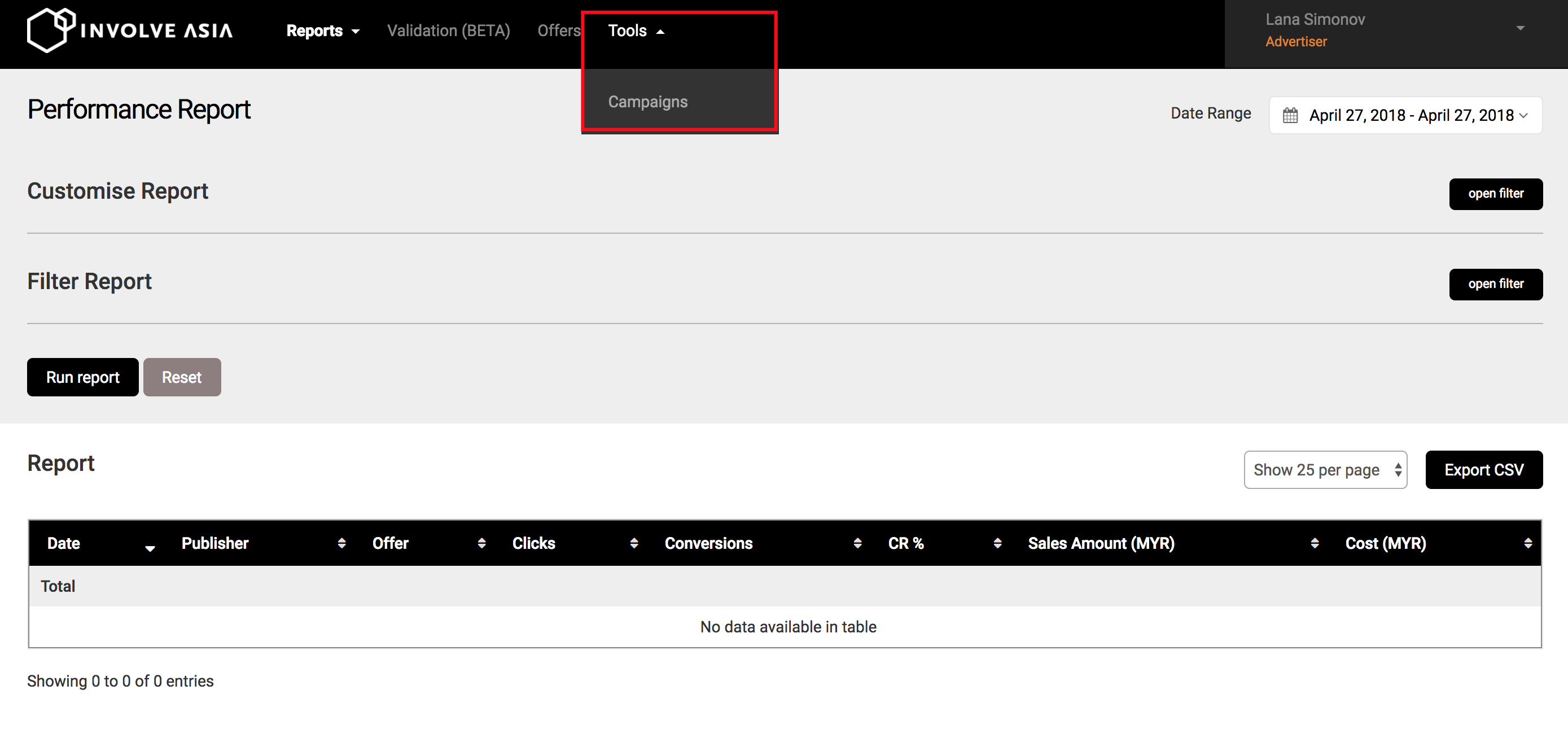 Then click on orange "create campaign" button located on your upper right corner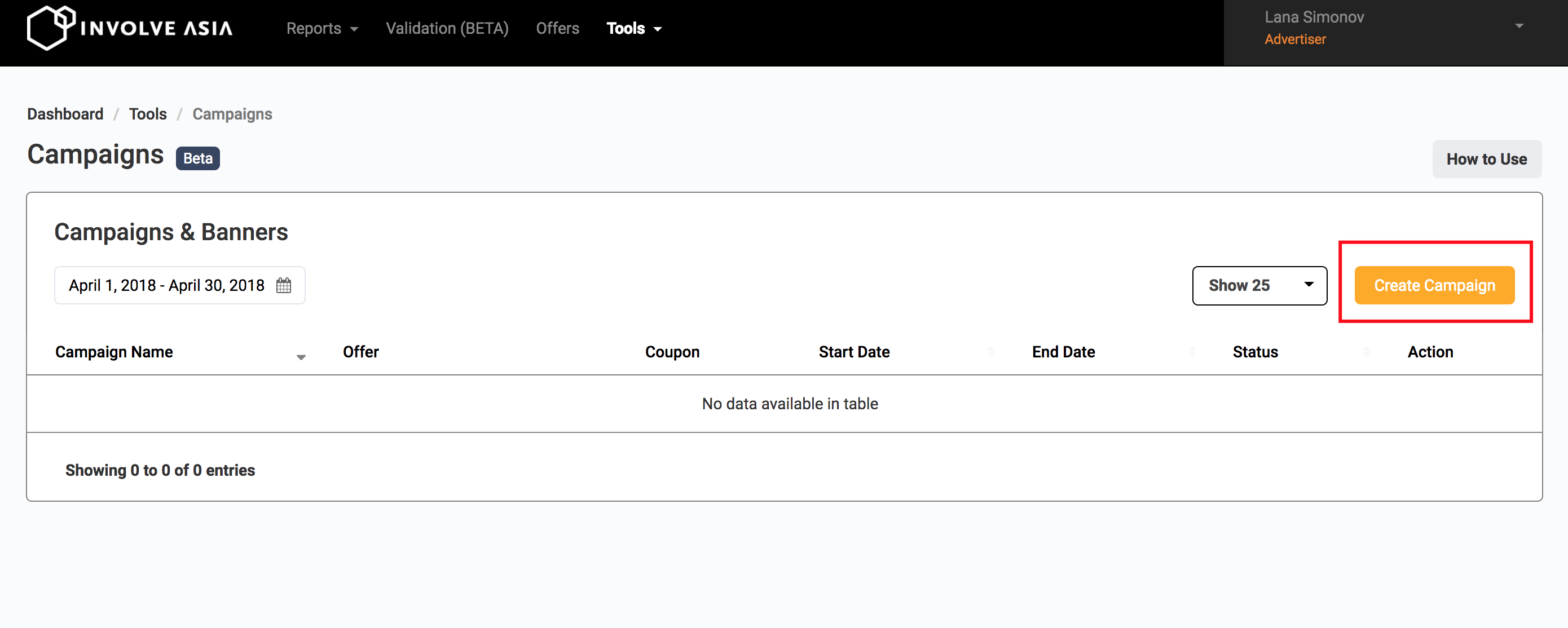 Put in all necessary details of your campaign mechanic such as campaign title, duration of the campaign, discount code and if any specific landing page if any. You will also need to specify the banner size via size selection. Finally, upload your desired banner.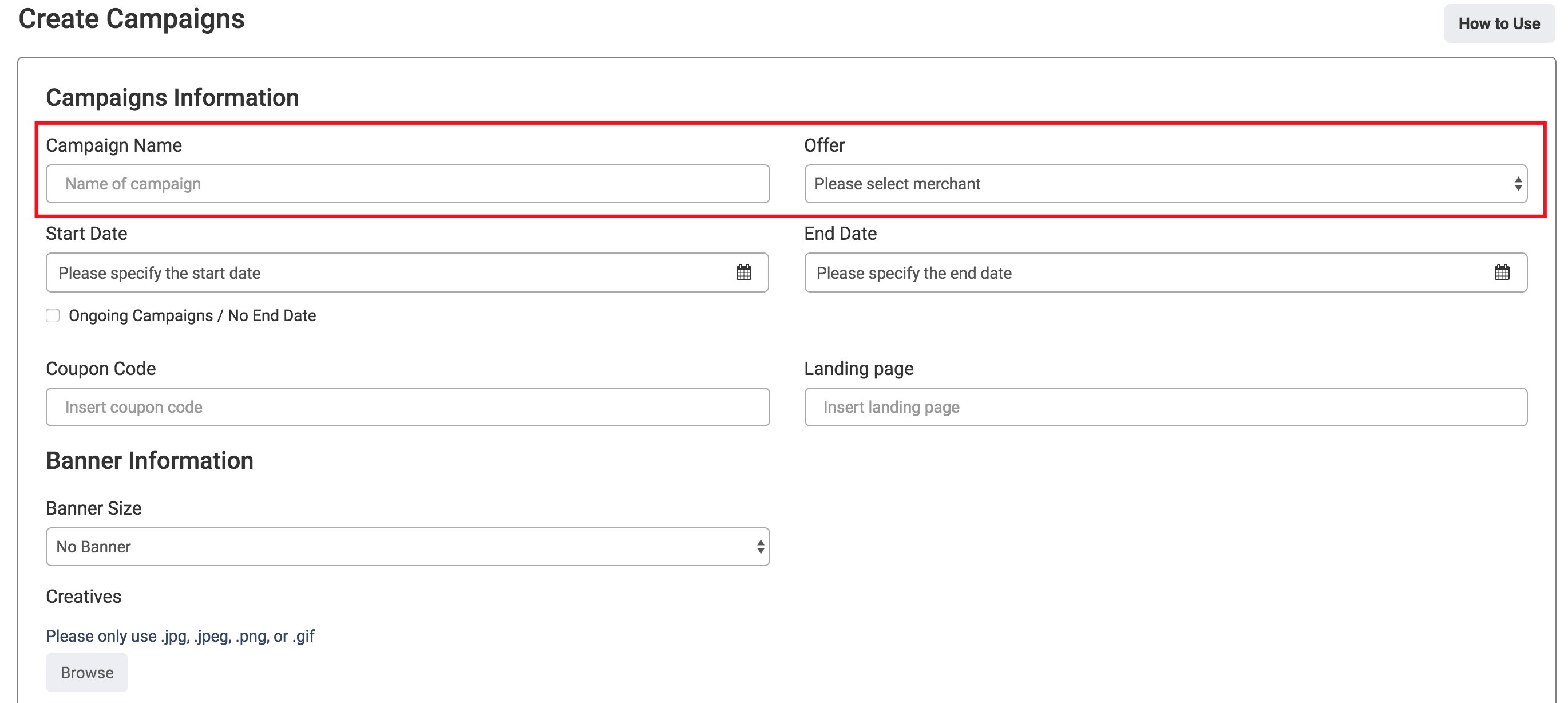 Our admin will then receive your upload and approve them accordingly. All uploaded campaign will reflect on your campaign page along with respective status. Approved campaign will be shown in your program and made visible to your affiliate. You may choose to stop your campaign anytime and when your campaign stopped, it will cease to display on your program as well. 




Tip to be efficient in uploading several banners for the same campaign:

After you submitted the first campaign, you can go ahead and press BACK on your web browser, and then upload the second visual for submission. The previously filled details will not be deleted.

If you need further assistance, feel free to contact your account manager, thank you.