What is a Quick Search Bar?

Quick search bar enables you to search for specific publisher by property URL, property name or property category.   
How does it work?

Step 1:
Login to your Advertiser account (https://app.involve.asia/advertiser)
Step 2:
Once you have login successfully, you will be able to see a Magnifying Icon on top right of the page as per the screenshot below which says (Type here to search for keyword)
Once you decided on the keyword you wish to search, Type the keyword under the search bar, As per the screenshot below Example: Beauty
When you key in beauty on the search bar you will be able to see two sections, which is the Property name with URL & Property Categories. When you click the See All you will be able to see the All Related Results for "beauty" which is divided to Property & Property Categories section as per the screenshot provided below.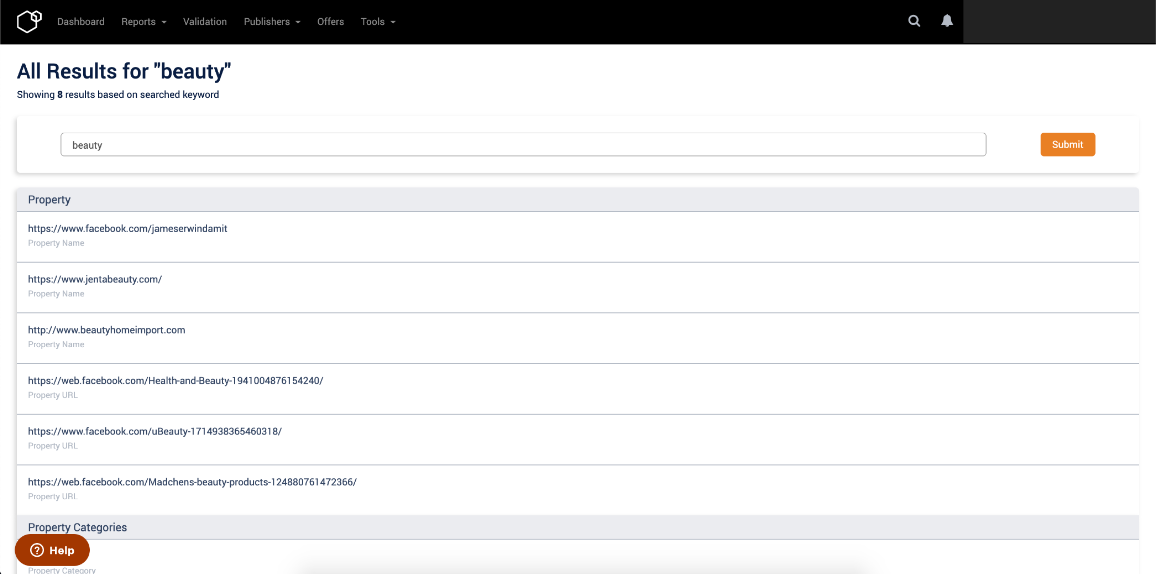 To find more about publisher discover and invite publisher. Please refer to this article (https://help.involve.asia/hc/en-us/articles/360003384511-How-to-discover-and-invite-publisher)
If you have any further clarifications, please contact our customer support for further assistance.