We usually send out EDM'S (Electronic Direct Mail) for Offer Paused, Offer description update or any new offer being launched and few related emails to notify our publishers on the latest changes from time to time. In this guide, you will have your own preference to unsubscribe from the emails that you are receiving from us. 
You may follow the guide provided below if you do not wish to receive the emails from us.


STEP 1:
Once you have received an email from us, as per the example provided below.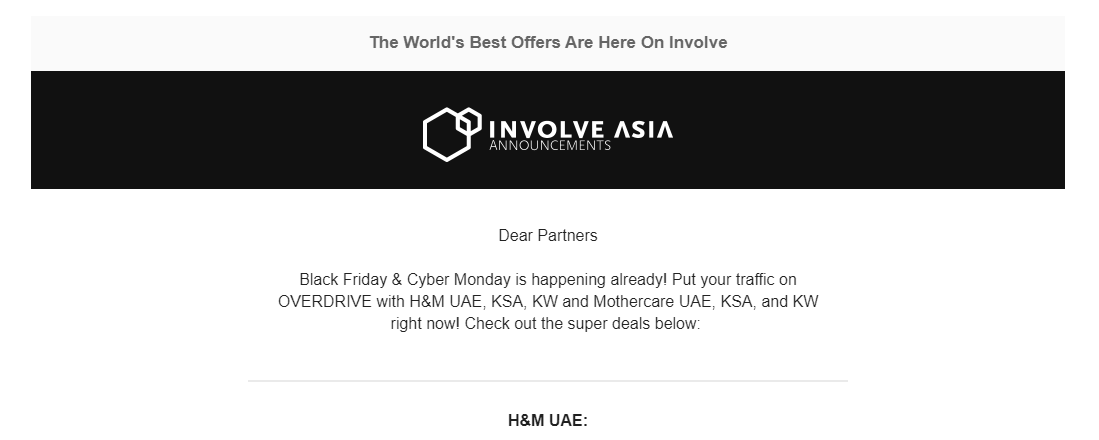 STEP 2:

You will need to scroll down to the end of the email until you see this column at the end of the email sent to you.
STEP 3:
Next, you will need to click the unsubscribe from this list phrase.
STEP 4:


Once you have clicked, next you will be redirected to a page to choose your preference accordingly as per the screenshot provided below. If you do not tick the preference you will not be able to click the Submit button.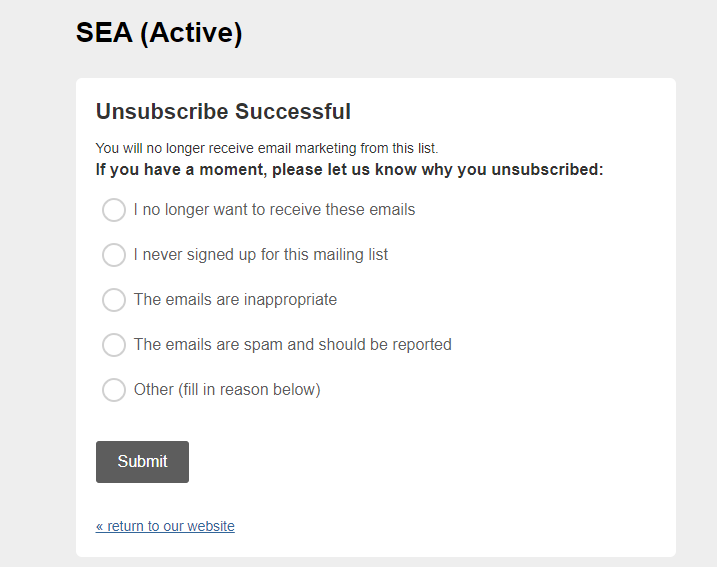 STEP 5:

Once you have your updated your preference, click Submit and you will see that it has been updated successfully (Thanks for the feedback) message as per the screenshot below.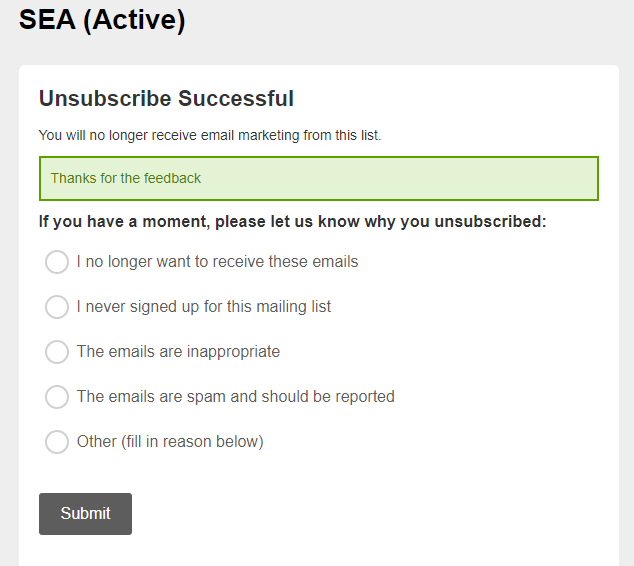 If you have any further inquiries, kindly contact your Publisher Manager or get in touch with us at wecare@involve.asia