Who is my Account Manager?
Your account manager will manage all aspects of your account and makes sure your queries are answered.
They will offer up tips on optimizing your marketing methods and guiding you on how to best maximize your earnings, and also suitable offers to promote.
If you have any questions regarding your commission, conversion, account login issue, special campaigns, and payout increases, speak with your account manager directly.
Where Can I Find My Account Manager's Contact?
1) Log in to your dashboard
2) At the top right, click on Human Icon and Select Manage your account

3) Once you have landed on the "Account Settings" page, scroll down and you will be able to see your Account Manager's name and contact details as per the example screenshot provided below.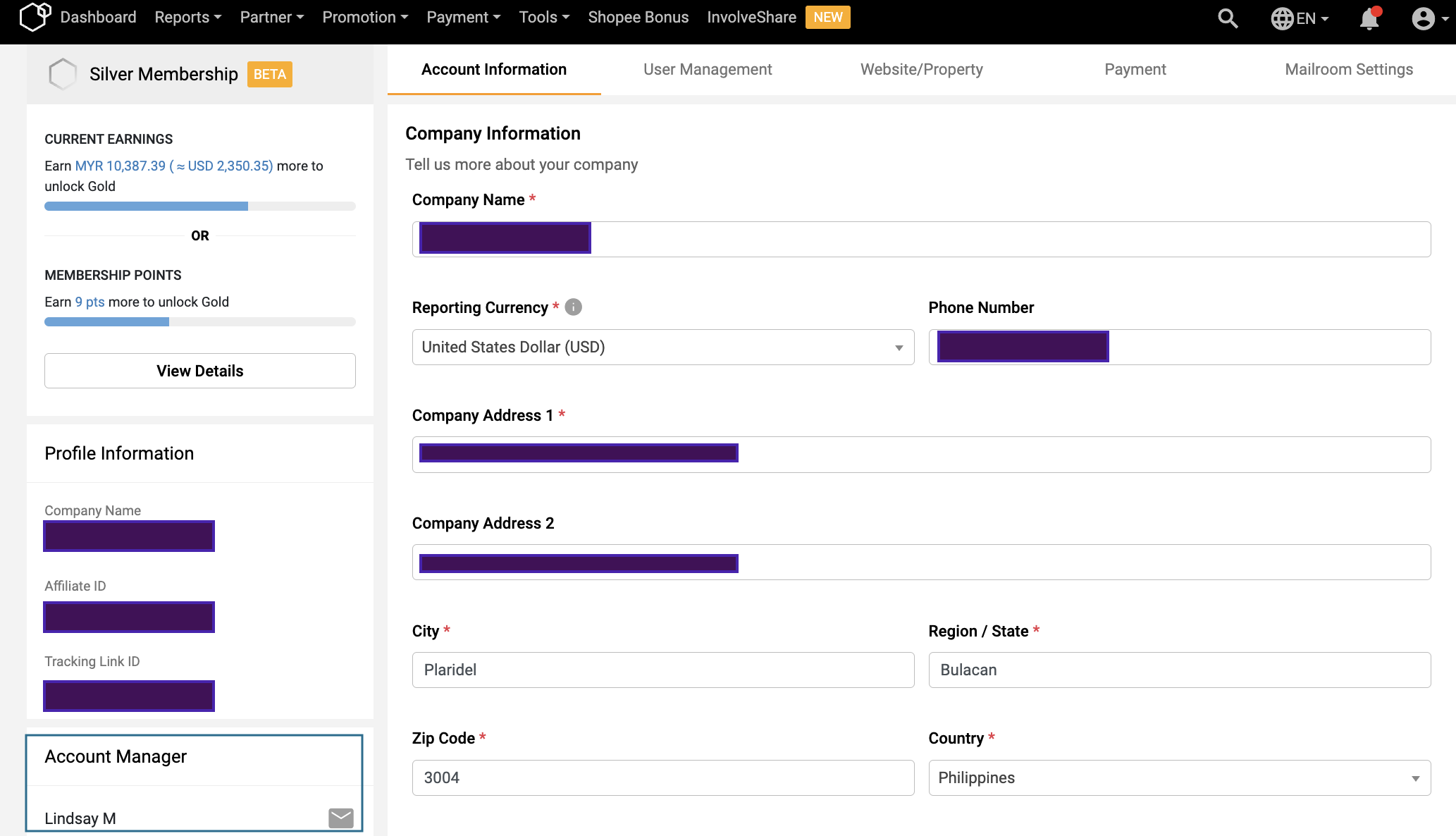 Illustration purposes only
Why is my Account Manager showing Customer Service?
Illustration purposes only
Your account manager will be the Customer Support team.
We are currently expanding in all Asia regions and as part of providing dedicated support, we are looking into assigning more account managers to cater to our active and performing publishers.
We review our publisher's performance based on consistency in promoting clicks to conversion, and the number of audiences on their properties for account management.
Publishers can email wecare@involve.com for any type of inquiries or concerns.