Who is my Publisher Manager?
Your publisher manager will manage all aspects of your account and makes sure your queries are answered. They will offer up tips on optimizing your marketing methods and guiding you on how to best maximize your earnings, analyse your conversions and help connect you with the best verticals, traffic, and Geo(s), that will perform for you.
If you have any questions regarding special campaigns and payout increases, speak with your publisher manager directly.
Where Can I Find My Publisher Manager's Contact ?
Login to your dashboard and click on "Account Settings"
Once you have landed on "Account Settings" page, scroll down and you will be able to see your Account Manager's name and contact details as per the example screenshot provided below.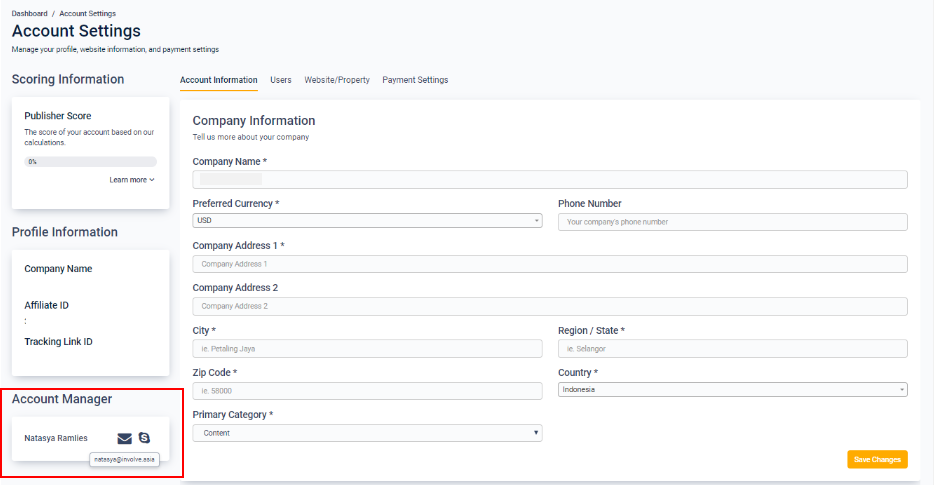 Illustration purposes only