You can cancel your Express Withdrawal within 24 hours after application & up to 2x in a day only.
To cancel your Express Withdrawal Application, follow the steps below:
STEP 1: Log in to your dashboard and navigate to the Express Withdrawal page.
STEP 2: Click on the 'Request Tab':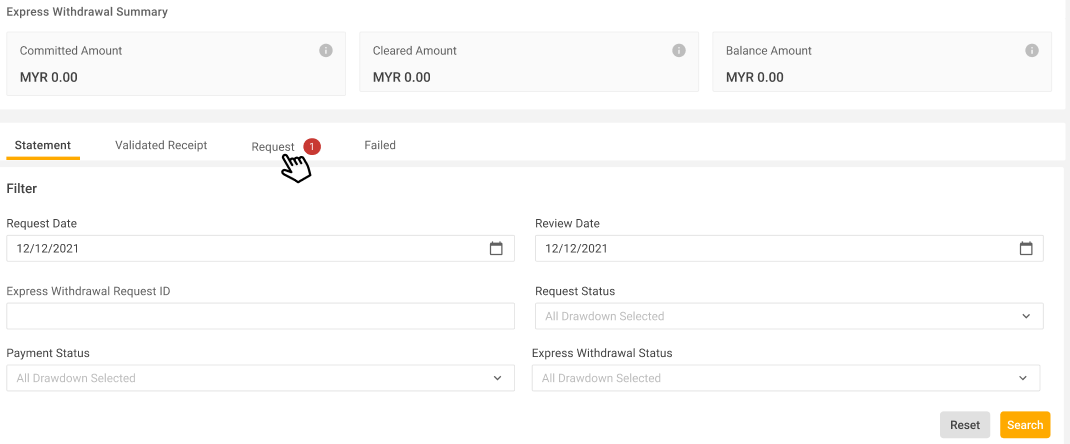 STEP 3: Scroll down and find your Express Withdrawal with a 'Processing' status, and click the 'View' button:

STEP 4: At the bottom of the next page, click on the 'Cancel Request' button: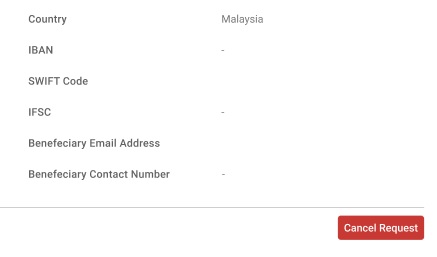 STEP 5: Fill up the reason of cancellation and submit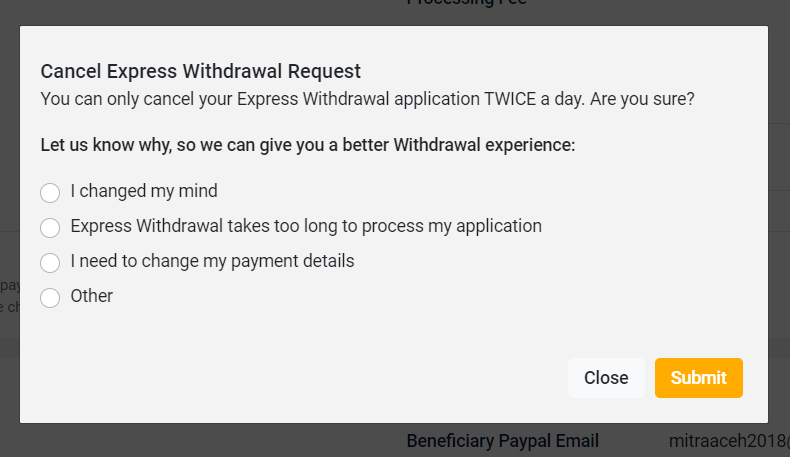 STEP 6: You will receive email notification to inform you that your application has been cancelled.
Your initial 'Pending Validation Amount' will be back to its place with the same amount cancelled.