1. To access your earnings overview, log in to the dashboard and click on the "Payment" tab. From there, select "My Earnings Overview".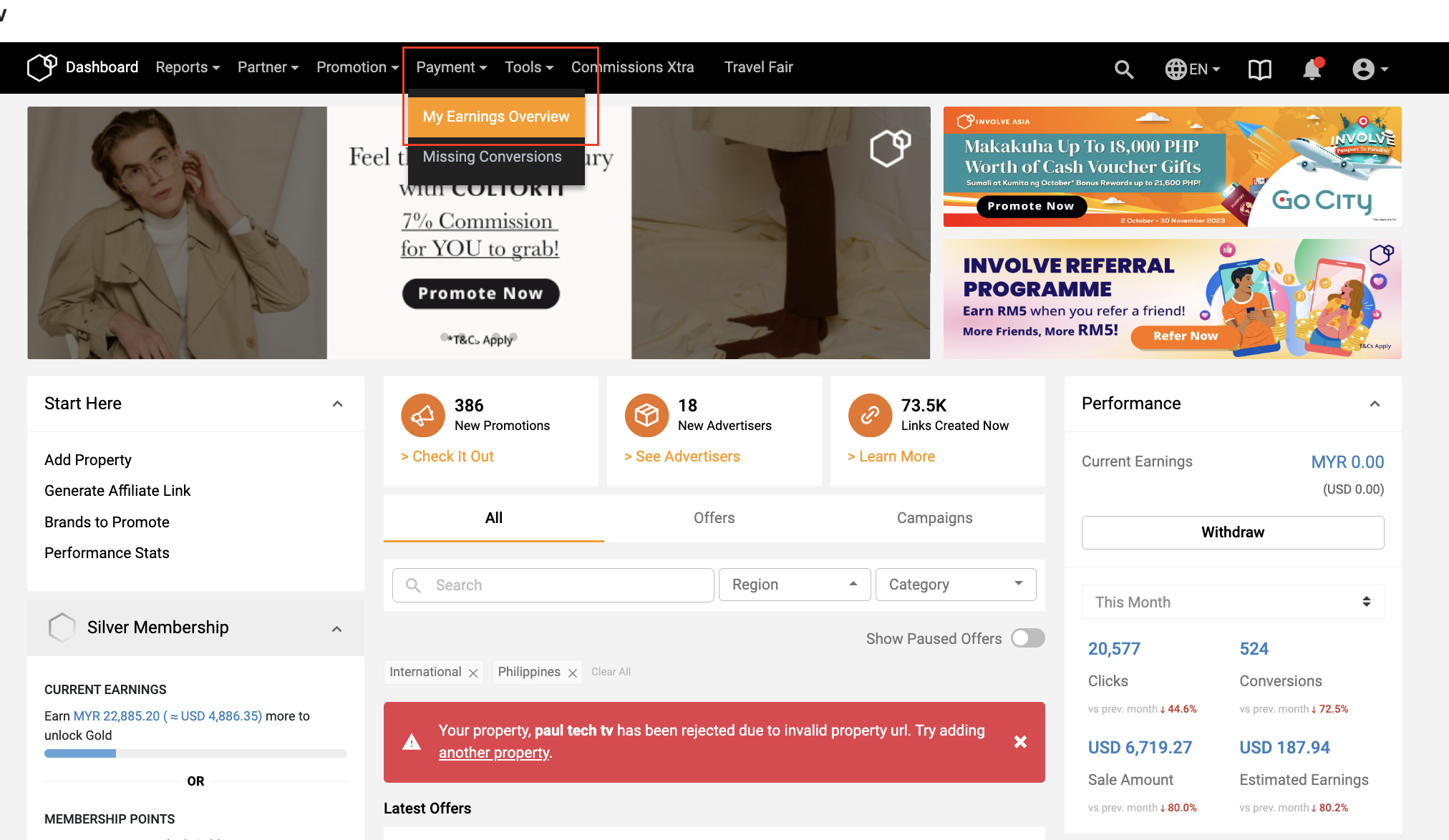 2. If your pending validation is a minimum MYR 200 based on the past 5 days' conversion, you will be able to request Express Withdrawal.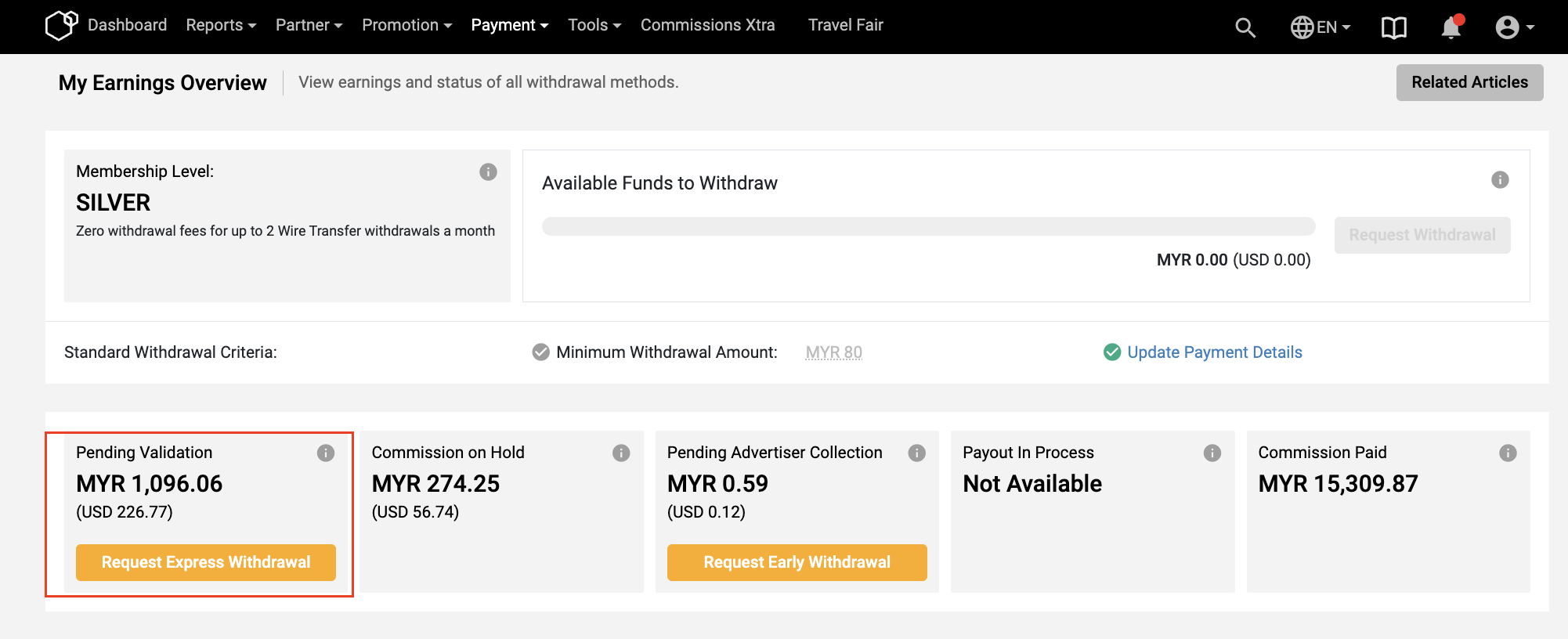 3. You will be able to see the Eligible amount for withdrawal and this amount must be more than MYR 80.
Example 1: Not eligible yet.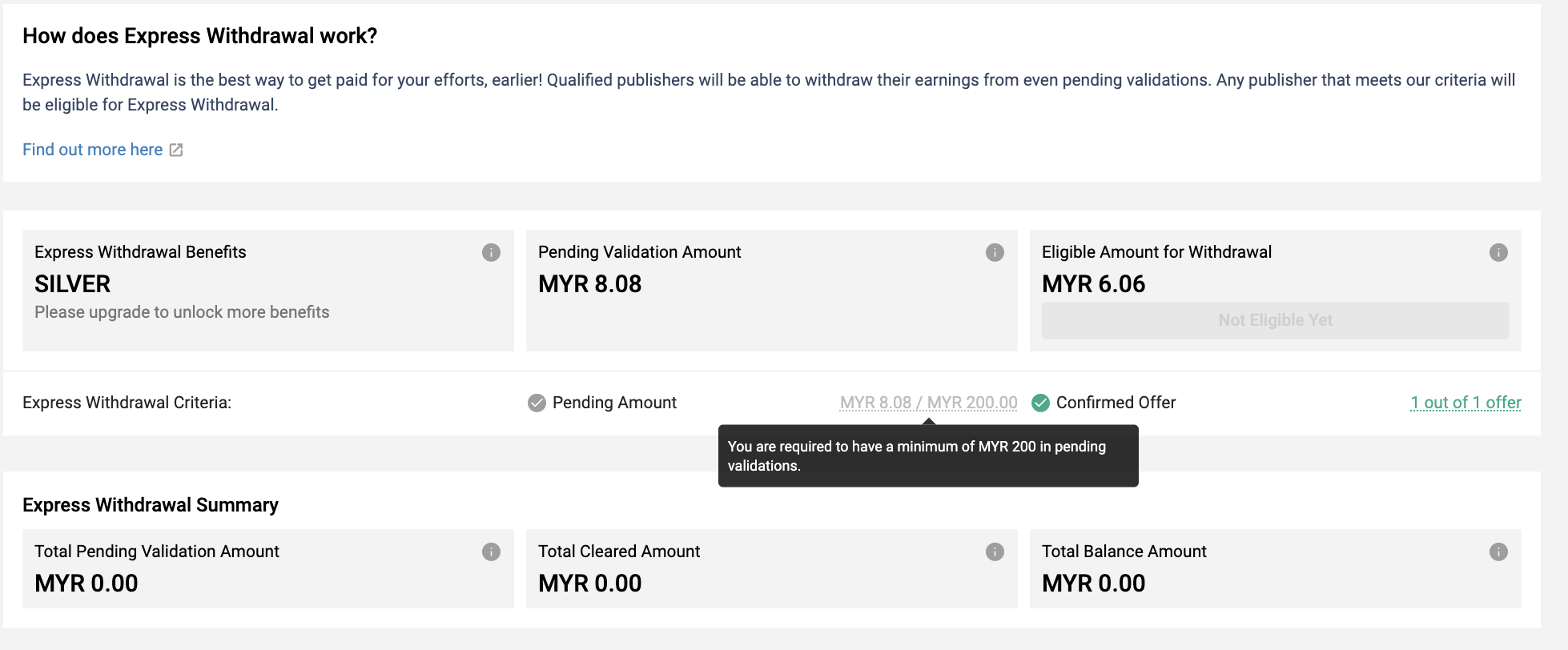 Example 2: With the eligible amount.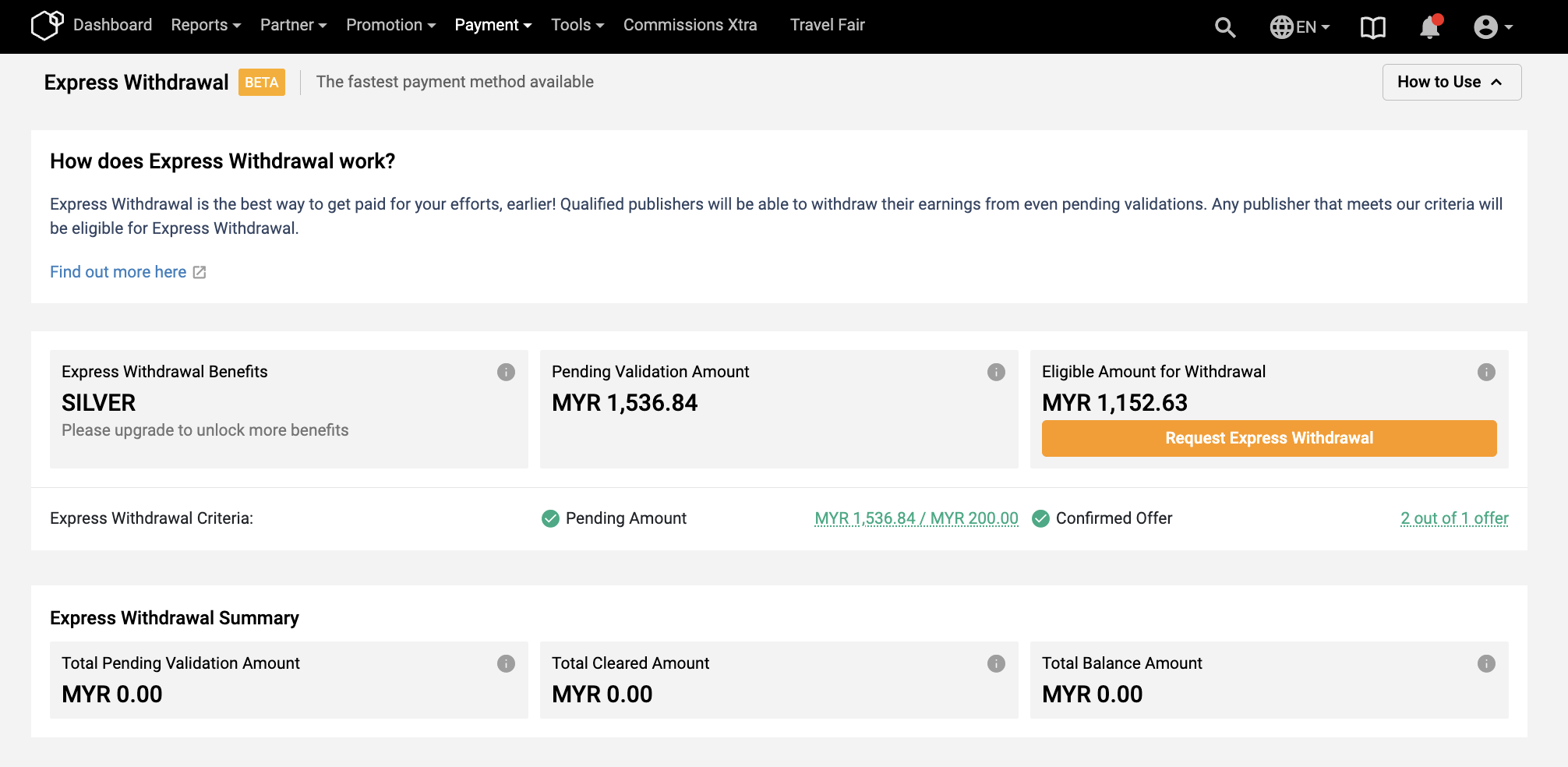 A summary of your request can be seen here for your reference upon request.